PSNI challenged on response to spate of ATM thefts
Politicians have challenged the Police Service of Northern Ireland's (PSNI) response to a recent increase in the theft of ATM machines.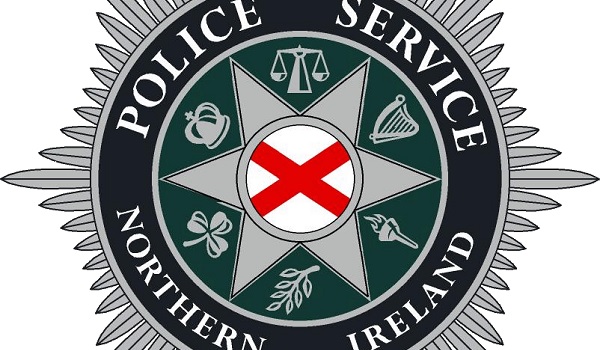 In the past six months, 16 ATM machines have been ripped from buildings across Northern Ireland and the Republic of Ireland, often using diggers to remove them from the wall.  
Most of these crimes occurred in rural areas and the diggers were then set on fire to destroy evidence.  
The eighth ATM to be stolen in Northern Ireland occurred on Sunday morning (April 7) but this time the digger that was used was not set alight.  
At a meeting with the PSNI and National Crime Agency last week (April 4), the Northern Ireland Policing Board (NIPB) questioned what the force was doing to combat the crime.  
Sinn Féin and NIPB member Philip McGuigan said that there was a "growing concern in public at the rise in this and a lack of detection from PSNI".  
He asked the force what it was doing to combat this increase, whether it was working with An Garda Síochána and whether the PSNI had the required resources.  
Responding to the questions, PSNI Chief Constable George Hamilton said: "A dedicated team of detectives from our Organised Crime Branch are actively investigating this recent upsurge of attacks on ATM machines.  
"These incidents tend to occur in rural areas during the hours of darkness and we are working with the banking industry and retailers to both predict such attacks and prevent them occurring. 
"We are acutely aware of the huge loss to banks and businesses and the general disruption which these incidents cause to individuals and local communities. Our investigations are following a number of lines of inquiries, including partnership working with An Garda Síochána." 
However, SDLP's Dolores Kelly told the Irish News that the police response "does appear to have been slow".  
"They did set up a taskforce but what does that mean in practical terms?" she added. 
Ms Kelly said she would be raising the issue with the board at its performance review committee.  
Commenting on Sunday's incident, Detective Inspector Richard Thornton said: "As in all of these ATM thefts, the actions of these criminals have not only caused immediate financial harm to the business targeted, but they have understandably caused fear in the community and impacted upon a vital service many local people rely on.  
"We are doing all we can to catch the people responsible – it is a key priority for us – however, I want to reiterate that the key to stopping these crimes and getting ahead of these criminals is information from the public."