PSNI asked: Why was public not alerted to detainee who escaped in his handcuffs?
A force is being asked to explain how a convicted criminal escaped police custody and went on to "commit more offences" – after being arrested and handcuffed.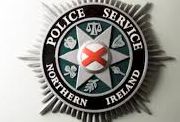 A force is being asked to explain how a convicted criminal escaped police custody and went on to "commit more offences" – after being arrested and handcuffed. The Police Service of Northern Ireland (PSNI) has launched an investigation as Sinn Féin described the events surrounding 23-year-old runaway Christopher Kearns as "ridiculous". And West Belfast MLA Alex Maskey, a former member of the Northern Ireland Policing Board, also called the PSNI to account for not issuing an appeal to the public to let them "help to apprehend" the suspect. "This is a matter of concern to people in the area," said Mr Maskey. "People are scratching their heads as to how this person was arrested in his home, handcuffed, but still managed to make good his escape. "The police have a lot of questions to answer here as to how they allowed what really is, unfortunately, a debacle. "It`s not good for policing, it`s certainly not good for the community and people will be rightfully expecting serious answers from the PSNI as to how it allowed this ridiculous situation to develop." Mr Kearns was released on licence from prison in February after serving half of a three-year sentence for offences linked to an incident involving a former partner. Just five months later, on July 11, Northern Ireland`s Department of Justice decided to revoke his licence after receiving a report which said he had breached the strict conditions attached to his release. The PSNI was informed that Mr Kearns should be arrested and returned to HMP Maghaberry as soon as possible. He was arrested at his home in west Belfast on July 18. But shortly after being handcuffed, he ran off and despite officers giving chase – he escaped further arrest. The PSNI issued his name and description to all patrols in Belfast but Mr Maskey said the PSNI should also have issued an appeal to the public for help in locating him, adding: "The community should have been made aware that this person was at large. "It may well have been embarrassing for the PSNI to acknowledge that, but far better to have been embarrassed but let the public help to apprehend this person again than to let the thing run." Six days after he was arrested and escaped, officers responding to the sighting of a motorbike being driven erratically in west Belfast detained Kearns when he fell off and injured himself. After being treated in hospital for his injuries, he was returned to prison on July 26. Superintendent Melanie Jones told Police Professional: "A 23-year-old man was arrested in the Arundel Walk area of west Belfast at approximately 1.40pm on Tuesday, July 18 after his licence had been revoked. He made off from police while being searched. "Police launched an immediate search to locate the man and have launched an investigation into this incident. "He was later arrested in the Belfast area on Monday, July 24 and subsequently transferred to prison on Wednesday, July 26." The force confirmed a report will be forwarded to the Public Prosecution Service in relation to a number of other alleged offences, including a range of driving offences, resisting police arrest and attempted criminal damage. Supt Jones added: "Police often make arrests in challenging and dynamic circumstances, and an investigation into this matter is currently underway."