PSAEW President: Policing has to be more strategic than a hope for more collaborations
The president of the Police Superintendents' Association of England and Wales (PSAEW) is warning that reforms to policing will fail because of a void in the long-term vision for the service.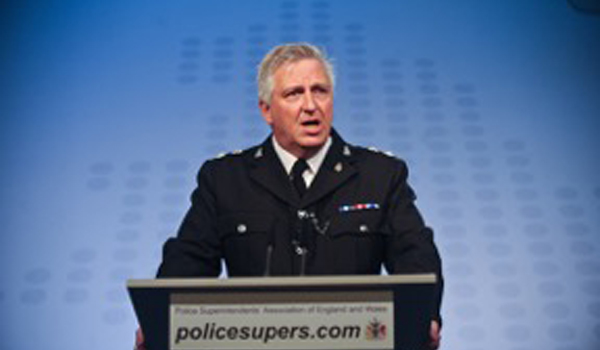 Chief Superintendent Gavin Thomas is expected to urge the Home Secretary and senior leaders at the operational leaders' staff association's annual conference to take "difficult and bold decisions".
He also warned that working in collaboration with other forces is harming the wellbeing of members.
The PSAEW annual conference takes place between Monday and Wednesday (September 12-14) in Leicester.
Mr Thomas will voice what he calls "genuine fears for the future of the police service and the hard-working people who make up that service" now that policing is routinely based on fewer people working longer and harder.
He will say: "There is a void in the long-term strategic vision for the police service of the future.
"We need to know what the overall goal is for reform. What are we ultimately working towards? What is the vision for policing in 21st century England and Wales?"
In July, Mr Thomas wrote an article for Police Professional saying the service is failing to learn from history when deciding on reforms.
He will tell the conference this week: "Policing is now utterly reliant on fewer people working longer and harder.
"I cannot emphasise enough that the delivery of routine policing functions should not be dependent on officers effectively giving their time for free by staying past their shift times or working on leave days.
"That exploits police officers and defrauds the public.
"In my speech last year I said policing was in the middle of a perfect storm.
"I would now suggest that this great service is on the verge of crisis in many areas."
He believes that the vision for policing has to be more strategic than a hope for more collaborations, otherwise the service will be in a perpetual state of crisis.
A survey of the PSAEW's members working in collaboration roles found 61 per cent believe the role has a negative impact on their health and wellbeing.
He says there is also significant concern that collaborations are forcing police to work inefficiently.
Officers reported spending four hours in a car some days covering force areas of more than 100 miles, and having to use two different work laptops, login details and e-mail addresses for the same job – taking up time that should be spent on operational decision making to protect the public.
Mr Thomas said: "We have been debating our structures for delivering service to the public on and off for years, and yet have been trying to make the same systems and structures work.
"The famous definition of insanity is doing the same thing over and over again and expecting different results.
"Our members are trying to make collaborations work when the evidence suggests this is a sub-optimal approach to reform."
Responding to Mr Thomas's comments, Association of Police and Crime Commissioners workforce lead Ron Hogg PCC said: "When the Superintendents' Association raise concerns about their members working conditions we must listen.
"I have spoken in the past about the duty of care that Police and Crime Commissioners and chief officers have towards the superintending ranks and it is both untenable and unfair to expect officers to work without adequate rest and leave.
"The APCC will continue to work with the Superintendents' Association and other partners to address the issues they have raised."