PSA to support 'Future Supers' for a second year
The Police Superintendents' Association (PSA) has announced that its 'Future Supers' scheme, which supports officers and staff from ethnic backgrounds, helping them to move into senior ranks, will continue for a second year.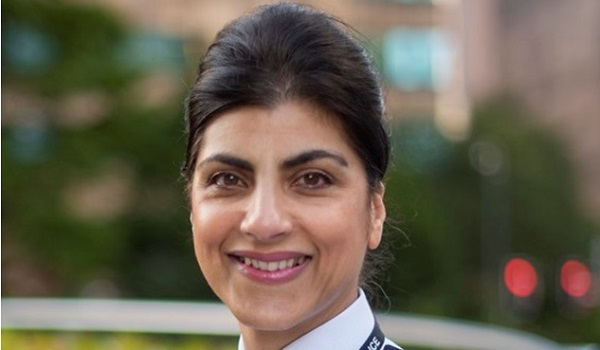 The programme, developed by the PSA with support from the National Police Chiefs' Council (NPCC,) College of Policing and National Black Police Association, ran between July 2021 and January 2022.
In total, 313 inspectors, chief inspectors and police staff members from black, Asian and minority ethic backgrounds enrolled, receiving access to a series of online workshops featuring inputs from key policing leaders and career development experts. Each candidate was paired with one of the 171 superintendents and chief superintendents who signed up to provide voluntary coaching and mentoring linked to the topics discussed.
A survey conducted at the end of the course found that 90 per cent of coaches and 78 per cent of candidates agreed that they would recommend the scheme to a colleague while 65 per cent of candidates said that the programme's coaching/mentoring improved their confidence in their work. A number of candidates attribute their success at gaining promotion to the scheme.
Following the launch of the national Race Plan of Action, the PSA is sharing details of year two of the Future Supers Programme which it has further developed to make an impact into the representation of colleagues from all under-represented groups in policing's most senior operational roles.
It will begin in July and will be open to police officers at inspector rank and above from any under-represented background. It will include 'lived experienced' inputs from key policing leaders, alongside sessions focusing on career development skills.
PSA vice-president Harvi Khatkar explained: "Future Supers was conceived as our association's response to the severe lack of representation seen within our rank. Our members are the most senior operational leaders in policing and with only 5.1 per cent of our members from black, Asian or minority ethnics backgrounds, we're clearly lacking the difference we need within these influential roles.
"The impact of this should not be underestimated. Not only are we lacking the difference in experience and insight that we need among our leaders, we're also failing to provide those inside and outside of policing with the role models they need to give them the encouragement and confidence to pursue promotion to these roles themselves.
"We know that many of our year one candidates and coaches found the programme to be very beneficial and we want to build on this in year two. We received fantastic feedback, which included ways in which we can make the programme even more impactive and have been working with the College of Policing to build a programme that will make a real difference to the career path of colleagues.
"In year one, we focused on supporting colleagues from black, Asian and minority ethnic groups. In recognition of our drive to value all difference, we'll now be widening the scheme to include police officers from any under-represented group."