PSA president to support police memorial with epic charity bike ride
The president of the Police Superintendents' Association, Chief Superintendent Paul Griffiths, is to undertake a 950-mile cycle ride across the length of the country in aid of the Police Arboretum Memorial Trust (PAMT).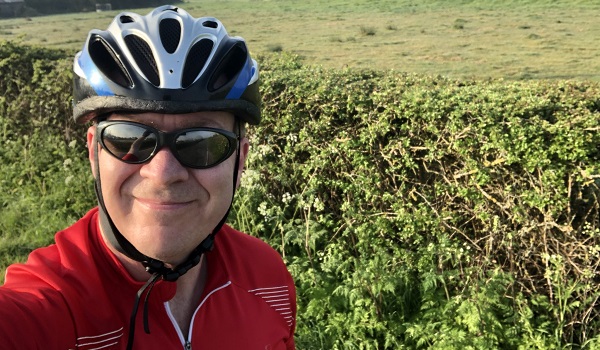 On Saturday (July 18) he will begin the ride at John O'Groats in Scotland and make his way down to Land's End, all without any support. He hopes to complete the entire journey during the two weeks of his annual leave.
Chief Supt Griffiths, who takes part in a charitable challenge every summer,  is a trustee of PAMT, which is in the final stages of an ambitious campaign to raise at least £4 million to design, build and maintain a new UK Police Memorial at the National Memorial Arboretum, the UK's year-round centre of Remembrance.
He said: "This year's challenge will be different in a number of ways, not least because of the lack of training, with the constraints and demands of the pandemic.  I've decided to push on and continue with my plans, as it's never been more important for me to promote the work of the PAMT, in recognition of the dedication and sacrifices of our workforce.
"Once again, in response to this national emergency, we've seen the selfless nature of policing as our officers and staff have been on the front line, facing risk to support our communities.  The Memorial Trust is working to create a lasting recognition of the sacrifices of the police – something I believe passionately in."
Chief Supt Griffiths is hoping to raise £1,500 and would appreciate any support   https://Justgiving.com/fundraising/Paul-Griffiths2020
Information on PAMT can be found at https://www.ukpolicememorial.com/the-trust/