PSA launches film to promote diversity in policing
The Police Superintendents' Association (PSA) has released a film to promote the importance of diversity in policing.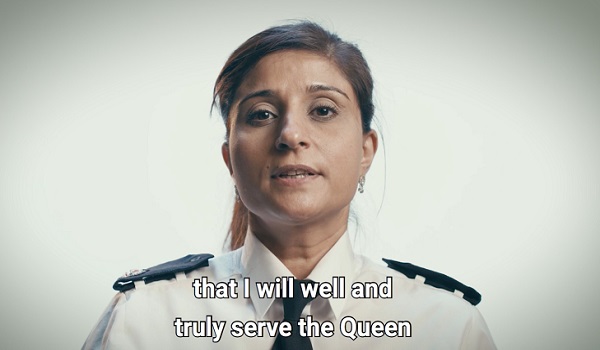 Entitled 'Together we're different, as one we serve', it features PSA members from all backgrounds reciting the policing oath.
As highlighted in the October edition of Police Professional, the latest figures show that although diversity within policing is improving, there is still significant work required to ensure the workforce reflects the UK population, particularly in the senior ranks.
Home Office data to March 2019 reveals that just seven per cent of the police workforce are from a black, Asian or minority ethnic (BAME) background compared with 14 per cent of the UK population, and that just 30.4 are female.
Nationally, just four per cent of senior police officers are from a BAME background.
Figures on disabled officers and staff and those from the LGBT+ (lesbian, gay, bisexual, transgender/transsexual plus) community remain unclear, but within the PSA's membership of almost 1,300 superintendents and chief s
Last year the PSA launched a coaching and mentoring programme in collaboration with the College of Policing. The programme provides training to leaders in becoming a coach or mentor, who in turn offer informal, flexible support to colleagues of all ranks and grades to support their personal and professional development.
Each of the 770 trained coaches and mentors commits to providing support to at least three colleagues from under-represented groups and, to date, 60 per cent of beneficiaries have been female and 25 per cent from a BAME background.
The PSA's policy-making body, the National Executive Committee (NEC), includes four reserved seats for members representing BAME, gender, LGBT+ and disability to enable the association to have a clear understanding of issues affecting these community groups.
PSA president Paul Griffiths said: "We're really passionate about our work to enhance the diversity of our workforce and this video is all about showing that regardless of background, ethnicity or gender, we are a service that is united in our passion and pride for policing.
"For a long time, the police service has been criticised for failing to represent the communities it serves and for making mistakes in understanding the rich and diverse groups that make up our communities and our workforce. Huge progress has been made but we are still a long way from reaching a point where we can honestly say we're getting this right.
"We're getting great feedback from those who have participated in our coaching and mentoring programme and our NEC reserve members give us such valuable insight into the issues affecting our under-represented colleagues across the service.
"As we look to recruit more officers than ever before as part of the Government's uplift programme, while also retaining the diverse talent within our ranks, the association will do all it can to use this learning and evidence to help enhance the difference within our service."
Policing partners are being encouraged to share the film, along with their own examples of diversity within their organisations, using the hashtag #AsOneWeServe.