PSA and Federation reps to meet with JCVI in bid to overturn vaccine decision
Representatives from the Police Superintendents' Association (PSA) and Police Federation of England and Wales (PFEW) are to meet with members of the Joint Committee on Vaccination and Immunisation (JCVI) next week in a bid to overturn the decision not to prioritise police officers for the Covid-19 vaccination.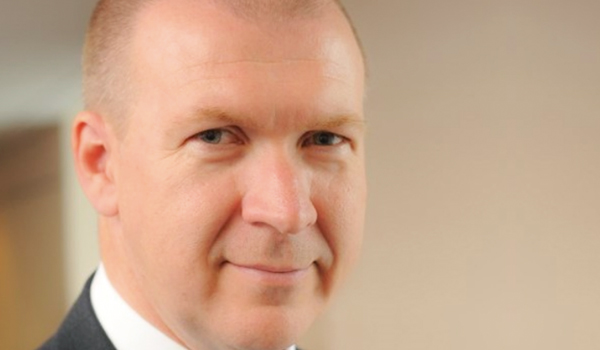 PSA president Paul Griffiths said: "Our service has and will continue to deliver everything it can to support the nation's response to the pandemic. It is this resolute commitment which will underpin our discussion in a meeting with the JCVI next week.
"Alongside our PFEW colleagues, we will provide clear evidence and data from our workforce, and will reiterate its incredible response to date, alongside the severity of the risk our people face.
"We therefore continue to stand alongside our Federation colleagues in their call on the Government for police officers to be prioritised in the next stage of the vaccine roll-out.
"It is our belief that the evidence behind the need to vaccinate officers, along with all frontline emergency service workers, after those who are most vulnerable, is clear.
"People in these occupations have no choice but to put themselves in direct risk of the virus every day. They are doing this for the safety of others and as such, deserve this protection."
In a further development, the police and crime commissioner (PCC) for Cheshire, David Keane, revealed he had written to the Prime Minster calling for him to make an urgent U-turn on the vaccine decision, which he described as a "betrayal" and a "failure to protect dedicated public servants" that would "never be forgiven".
Mr Keane's letter said: "Police officers and staff put themselves and their families at risk everyday by working in close contact with those who may be carrying the virus. But you have let them down by your failure to protect them through the vaccination programme.
"Sadly, at least 22 police officers and staff, including one of our own in Cheshire, have lost their lives to Covid-19 since the start of the pandemic and many more have been hospitalised and are still suffering the long-term effects of the disease.
"The risks associated with frontline policing and contracting the virus are grave. The nature of policing means officers have to get up close and personal with members of the public. We're seeing Covid-19 increasingly used as a weapon on our streets with recorded incidents of offenders spitting or coughing at officers increasing. There's been 126 in Cheshire alone since last March.
"Sending our officers into these situations without appropriate protection against Covid-19 is equivalent to sending them into a public disorder incident without riot gear."
Mr Keane said PCCs and chief constables had "done their bit to ensure officers have access to sufficient personal protective equipment but this "does not provide the sufficient protection needed".
"Vaccines would do so much more," he added in the letter.
"This isn't about police officers jumping the queue. We all need access to the vaccine in order to beat this public health emergency. But it is a failure that your current prioritisation programme puts someone who can work from home as a priority above those serving the public on the frontline.
"This has to be about individual risk. We have a duty of care to protect those who protect our society.
"I urge you to stop betraying our hardworking frontline police officers and staff and reduce the risk of them catching this deadly disease and spreading it vulnerable people in our communities, putting even greater strain on our already stretched public services.
"We need your government to commit to protecting all of our key workers in the same way they have protected our wider communities during this pandemic on behalf of your government."
The four chief constables in Wales have also expressed their "incredible disappointment" at the JCVI's decision.
In a joint statement, Carl Foulkes (North Wales Police), Pam Kelly (Gwent Police), Jeremy Vaughan (South Wales Police) and T/Chief Constable Claire Parmenter (Dyfed-Powys Police), said: "Whilst we have recognised and supported the decisions to vaccinate those in high risk categories, we have repeatedly asked that policing be risk-assessed so our officers and staff can be given due consideration, given the risks they take daily on behalf of us all.
"Police officers by the nature of their role have to go into different settings and come into contact with all high risk groups along with also being unable to social distance and on many occasions cannot maintain personal protective equipment as designed, given the physical role they have to undertake.
"In addition they are being tasked with enforcing isolation and quarantine arrangements on the government's behalf on those they know have the virus.
"We believe that now the most vulnerable have been vaccinated we should seek to vaccinate those that risk their own safety and health, not through choice but through necessity to keep us all safe."
They added: "We recognise the challenge of identifying those in a specific employment, but within policing this information can be made readily available and we are happy to supply this information.
"Protecting the protectors we believe is key if we are to maintain the trust of front line officers who are daily going above and beyond.
"As such we would ask that this decision is reconsidered in recognition of the unique role of policing, additionally we will continue to work, in Wales, with the Welsh government in relation to this matter."