Protect the Protectors legislation delay is a 'bitter blow'
A Private Members Bill proposing greater protections for emergency service workers while responding to 999 calls has been put on hold pending a review of police pursuits.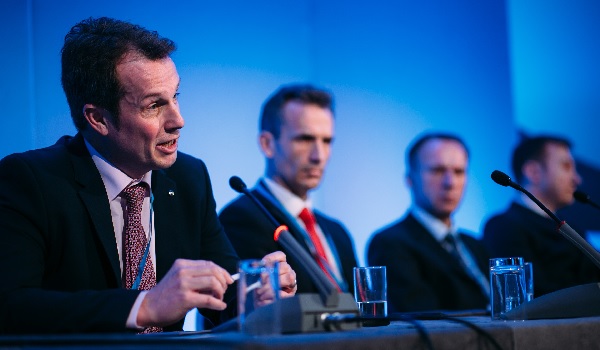 Led by Conservative MP Henry Bellingham, the Emergency Response Drivers (Protections) Bill was due for a second reading on Friday (March 16) after it was accepted with cross party sponsors and no dissent in December.
It asks investigators to apply a degree of common sense and pragmatism, so inquiries can be dealt with efficiently and officers can return to work as quickly as possible.
However, the Government has suspended the process until an ongoing review into the law and best practice regarding police pursuits is complete.
PFEW pursuits lead Tim Rogers has called for the Government to 'put its money where its mouth is' and bring forward meetings with Policing and Fire Minister Nick Hurd. He said a workable solution was "snatched from us at the last minute" after seven hard-fought years to get the Bill to Parliament, and the PFEW will now have to consider what advice to issue to its members.
"To get this disappointing news just hours away from a key legislative milestone, which had already secured cross-party support, is a bitter blow – and all the more devastating," Mr Rogers added.
"What are our members and fellow emergency response drivers supposed to do in the meantime? How many more lives could be ruined going through lengthy legal proceedings – ultimately criminalising officers for just doing their job?
"We will not stop campaigning for this important legislative change and we will be pushing for a meeting with the police minister as a matter of urgency.
"The minister has agreed that we need appropriate changes to reflect driver training in law and he went further in instructing the policing powers section of the Home Office to make the necessary changes in further recognition of this. This makes the position we find ourselves in now all the more upsetting and baffling."
At it's annual conference last May, the PFEW pledged to propose a change in legislation so officers would not be prosecuted if they were involved in a pursuit, which meant they had to drive in a way that members of the public are legally prevented from doing.
But as the legislation looked unlikely to advance, it wrote to all 43 forces in England and Wales a month later telling officers to drive like a "careful and competent non-police driver" – effectively telling officers not to drive at high speeds or pass red lights, even during a pursuit.
And in November, Home Secretary Amber Rudd told the National Police Chiefs' Council the Government was reviewing the law and practice regarding pursuits to ensure officers have the necessary legal protection to "go after moped and scooter gangs".