'Protect the Protectors' Bill passes final reading
New protections for emergency service workers will soon pass into law after overcoming their final hurdle in Parliament.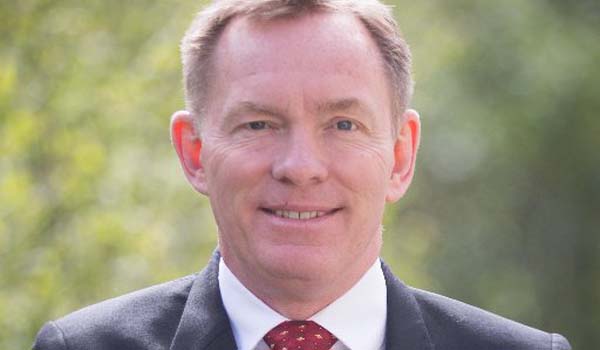 The House of Lords officially backed the 'Protect the Protectors' Bill on Tuesday (July 24) after months of campaigning by the Police Federation of England and Wales (PFEW).
The Bill now only needs Royal Assent before it will officially become law, although this is widely considered a formality.
However, the PFEW raised concerns that the deterrents it will introduce are still not strong enough.
Chris Bryant MP, who sponsored the Bill alongside Baroness Donaghy, said: "For too long emergency workers have had to put up with being spat at, punched and head-butted – and often the courts have simply shrugged their shoulders. That must now come to an end.
"This Bill will give vital protections to police officers and other emergency workers across the country so I'm delighted it has made it through the Lords so quickly. Baroness Donaghy has done an excellent job getting the support of Members of the House of Lords and I'm pleased the government are still backing this urgent and much needed law.
"MPs and Lords from all political parties agree that we must protect our protectors, so the government now needs to make sure that the new law is fully implemented as soon as possible by the prosecuting authorities and the courts."
He also thanked Halifax MP Holly Lynch, who campaigned for and first introduced the legislation.
The Assaults on Emergency Workers (Offences) Bill will introduce a new offence of common assault against those working in the emergency services.
It will also ensure attacks are treated as an aggravating factor in sentences, and will also cover sexual assaults.
Anyone found guilty will be in line for up to 12 months in prison.
The PFEW had lobbied for the maximum punishment to be raised to 24 months, but its proposals were not accepted.
Magistrates are also currently unable to impose the increased sentence as their powers are limited to six months, and only offenders sentenced at Crown Courts will be eligible for the 12 month maximum.
Changing this would require new legislation that has been sitting on the statue books for 15 years.
The news was welcomed by GMB, the union for NHS workers, which said: "It's now vital that the new law is publicised and properly enforced."
PFEW chair Calum Macleod said: "Now more than ever it is essential that magistrates take the issue of assaults more seriously and don't let the side down.
"All too often I speak with officers whose attackers have faced little or no consequences for their actions.  This is totally unacceptable – the justice system needs to support those who risk their lives to enforce the law.
"Magistrates do not have 12 months sentencing powers, therefore six months is the maximum we can expect at the moment. We need to end the practice of offenders being under-charged and prosecuted for less serious offences."