Protect the Protectors Bill passed into law
A Bill that will double the length of sentence for those who assault emergency service workers has received Royal Assent.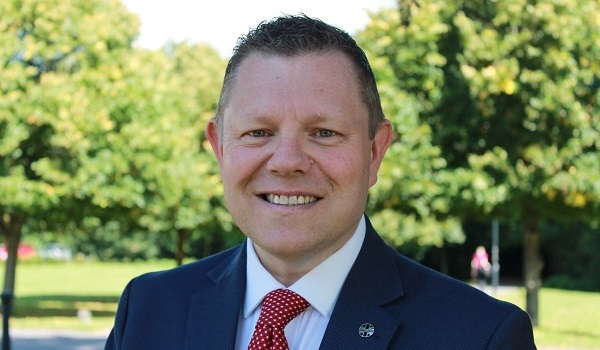 The Assaults on Emergency Workers (Offences) Bill makes it an aggravating factor to attack police officers, paramedics, prison officers and firefighters, punishable by up to 12 months in prison.  
Under the Bill, judges must also consider tougher sentences for a range of other offences, including grievous bodily harm and sexual assault. 
The Police Federation of England and Wales (PFEW) said that while it would like to see the maximum sentence increased further, the Bill sends a "clear signal" that assaults against blue light responders will not be tolerated.  
Over the past year there have been 26,000 assaults on police officers and 17,000 on NHS staff, while assaults on firefighters have increased by 18 per cent. 
And in response to a 70 per cent increase of assaults on prison officers, Justice Secretary David Gauke is bringing in a range of measures, including rolling out body-worn video and trialling PAVA incapacitant spray.  
John Apter, chair of the PFEW, said: "While we didn't get everything that we wanted in this Bill, it is a start and a significant improvement on what we had. We welcome it, but our journey to 'protect the protectors' hasn't finished – we will continue to lobby to ensure that when our members and other emergency services are assaulted, those responsible are given harsher sentences than they have in the past. 
"I would like to extend our sincere thanks to MPs Chris Bryant, Holly Lynch and others from all sides of the political divides, as well as the House of Lords, who have supported this Bill. We will now look to the courts to use their new powers to the fullest and provide the deterrent and protection that police and emergency workers deserve."  
He added: "Steps have been taken to improve the quality of the data, however, there is still work to be done to ensure that all incidents are accurately recorded so a true picture can be obtained. This responsibly also falls to the individual chief constables to make sure that all officers have the confidence – and support – to report every incident.  
"Attacks on blue light workers should never be considered 'just part of the job' and I hope this new law will act as a strong deterrent for those who think that it is acceptable to assault police officers or other emergency service workers and appropriately punish those who do."  
Labour MP Chris Bryant, who sponsored the Bill alongside Baroness Donaghy, said: "The growing tide of attacks on emergency workers – including ambulance workers, NHS staff, fire officers, prison officers and police – is a national scandal. All too often attackers get away with little more than a slap on the wrist. I hope this new law will help put a stop to that attitude.  
"An attack on an emergency worker is an attack on all of us and attackers should face the full force of the law. Now it is for the prosecuting authorities and the courts to play their part in putting a stop to the violence, so that emergency workers can get on doing their job in peace."  
Justice Minister Rory Stewart added: "Assaulting prison officers or any emergency worker is not just an isolated attack – it represents violence against the public as a whole. 
"Every day these public servants do extraordinary work on our behalf, and they must be able to do it without the fear of being assaulted. 
"Our message is clear – we will protect our emergency services and violence towards them will not be tolerated. 
"I'd like to thank Chris Bryant MP, and other colleagues from across the House for their tireless work introducing this important law."