Prolific burglar jailed after DNA breakthrough
A prolific burglar who over the course of a decade regularly travelled nearly 500 miles to and from his home to break into wealthy homes in south London has been jailed for 14 years thanks to new DNA techniques.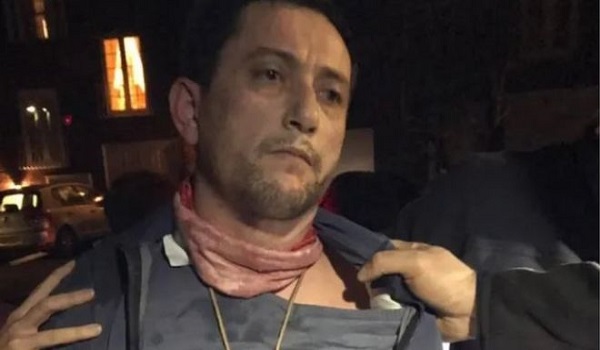 Astrit Kapaj, 42, who became known as the Wimbledon Prowler, pleaded guilty at Kingston Crown Court to carrying out 22 burglaries between 2008 and 2019 in which he took money and valuables totalling £497,300.
Among the valuables he stole were an eternity ring with 32 diamonds, gold cufflinks, a pearl necklace and gold stud earrings.
Detectives suspect that his offending stretched back to the turn of the century and that he carried out raids on more than 200 houses, mostly in the affluent Wimbledon Village area close to the All England Lawn Tennis Club.
None of the money and goods he took has been recovered. Police believe that some items may have been taken to his native Albania or to Thailand, where he took several expensive holidays, to be sold. Most of the proceeds of his crimes have been lost to his gambling addiction.
To avoid getting caught, Kapaj tampered with CCTV cameras, evaded alarm sensors, entered via first floor windows and left jewellery boxes neatly back in their place to prevent victims from realising their homes had been targeted. On one occasion he even retrieved paint from his unsuspecting victim's garden shed to retouch a window frame he had accidentally chipped.
Detective Inspector Andy Durham who took over the role of senior investigating officer in the case in 2016 said: "This man terrorised the community of Wimbledon for well over ten years. He moved away from Wimbledon more than 15 years ago, to Greater Manchester, yet despite the almost 500-mile round trip, he returned to Wimbledon repeatedly.
"With conventional policing responses and crime prevention approaches unsuccessful, we had to create innovative solutions. A partnership of local officers with specialist and technical units both inside and outside of the police, and most importantly working with the support of the local community."
The teams involved were the local Basic Command Unit, Specialist Crime (previously London Crime Squad), Technical Support Unit and our covert rural surveillance team.
A key part of the operation included identifying eight characteristics of the burglar's MO, classifying a 'circle of control' in which he consistently offended and sharing daily intelligence with the local neighbourhood policing team.
During the investigation, officers also liaised with other forces to explore if the burglar had offended elsewhere, but no offences came to light.
Officers had a sophisticated forensic strategy and a significant break in the case arrived when a 'scene-to-scene' forensic identification was revealed. Through touch DNA testing, a profile from an offence in July 2015, was matched with an offence in December 2015.
The DNA was captured even though Kapaj never left behind a fingerprint and wore gloves during every burglary. When the DNA was captured, officers then used familial searching techniques. This was the first time that familial DNA testing was used in the UK in a case other than a rape or a murder. Although ultimately DNA techniques did not lead to Kapaj's arrest, evidentially they later proved crucial to the prosecution case.
He was arrested by officers as part of covert operational activity in February 2019. While Kapaj was the focus of the police investigation, the intense surveillance operation employed to catch him resulted in a number of other burglars also being caught in the act.
It has since emerged that Kapaj, who arrived in Britain in 1996 falsely claiming to be a Kosovan refugee, was arrested in possession of stolen goods in the Wimbledon in 2001. He was taken to Wimbledon police station but when officers began to interview him but had to be transferred to hospital after he collapsed with what appeared to be a serious illness.
Officers failed to take a DNA sample, hampering future investigations as it meant his details were not on the national DNA database.
He moved from southwest London to Greater Manchester in 2004, but continued to prey on the wealthy residents of Wimbledon, sometimes making the 430-mile round trip two or three times a week to reconnoitre possible targets and burgle houses.
Laurie Porter, a local resident who was instrumental in liaising with officers and the community throughout the enquiries, added: "We are so grateful and thankful to the Met for all their hard work. From the specialist crime squad to the detectives working on the case to the local PCs in Wimbledon Village. They've been brilliant. There were times I lost hope that they would ever catch this man but I never lost faith that the Met was do everything it could to apprehend him."