Progress made on road safety targets
Police and crime commissioners' (PCCs) roads policing lead has welcomed additional funding to make the country's roads safer.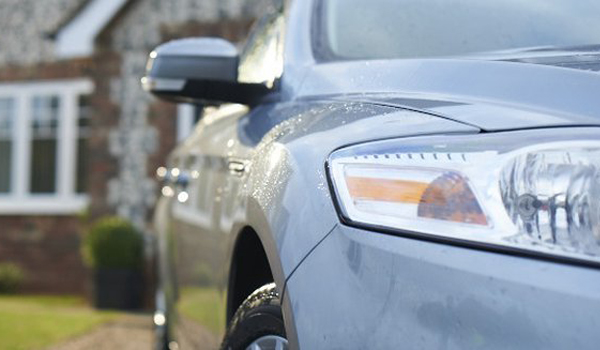 Devon and Cornwall PCC Alison Hernandez is "extremely pleased" with action the Government has taken to implement its 2015 road safety statement and action plan following the announcement that the Department for Transport (DfT) is investing £100 million to fund 50 local authority projects aimed at making the 50 most dangerous 'A' roads in England safer.
Ms Hernandez said 15 of the plan's 23 objectives have already been delivered, including increased penalties for using phones while driving and providing police forces with extra funding for drug-driving enforcement capability.
The DfT has also been asked to develop a refreshed road safety statement and a two-year action plan focusing on helping young people, rural road users, motorcyclists and older vulnerable drivers.
Ms Hernandez said: "I am extremely pleased with the Department for Transport's proposal to develop a refreshed road safety statement and action plan. Police and crime commissioners will play an important role in working with them and others in helping deliver the necessary action.
"The number of people killed and seriously injured on our roads is a national problem and a huge cause for concern.
"Young people, rural road users and motorcyclists are over-represented in casualty figures and I am pleased to see that they are the focus of these measures."
Over 1,700 deaths were reported on English and Welsh roads in the year ending September 2017, while 27,010 people were killed or seriously injured in traffic collisions.
The overall casualty rate per vehicle mile travelled fell by five per cent over the period.
In December 2015, the DfT laid out measures to address the Government's manifesto commitment of reducing the number of road users killed every year.
The 'British road safety statement' committed it to action including rolling out the CRASH system for recording collisions, investing in cycling proficiency training and consider increasing the penalties for phone-using drivers.
By mid-June 2018, 12 of these measures have been delivered in full and another three have exceeded their original targets.
The Government committed to providing forces with £750,000 to help enforce drug-driving penalties, which was raised to £1 million in 2015/16.
Another £6.1 billion investment in highway authorities has been supplemented with £350 million from the National Productivity Investment Fund.
The most recent target achieved was the introduction earlier this month of new legislation allowing learner drivers on motorways when accompanied by instructors in a dual-control car.
The remaining eight measures are still being progressed.
Transport Minister Jesse Norman said: "The UK has some of the safest roads in the world, but every road death is an unnecessary tragedy.
"That is why the last government set out an ambitious range of further measures to enhance the safety of UK road users in its 2015 road safety statement."
He added: "This is good progress. But it is only part of a wider picture."