Proactive policing sees crime fall across Nottinghamshire
A proactive approach to target key areas of threat has seen significant reductions in several key categories of crime across Nottinghamshire, new year-end figures show.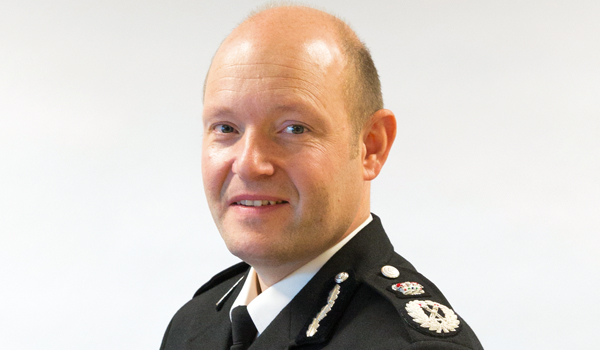 Despite changes to crime recording rules, the data shows overall crime in Nottinghamshire fell by 0.5 per cent between the end of March 2019 and March 2020.
The use of stop and search has increased by more than 100 per cent and Nottinghamshire Police has nearly doubled the number of firearms it has recovered. There has also been a substantial increase in the number of drug dealers prosecuted.
Knife crime has fallen by 13.6 per cent, violence with injury by 13.4 per cent, rape offences by 12.9 per cent, theft by 10.1 per cent, vehicle crime by 4.2 per cent, robbery by three per cent and burglary by 2.9 per cent.
Chief Constable Craig Guildford said the introduction of dedicated teams to tackle robbery, burglary and knife crime were having a continued positive impact on the acquisitive crime figures.
"These figures are encouraging and testament to the tenacity and hard work of our officers and staff," said Mr Guildford.
"Through hard choices, efficiencies, careful planning and sustained investment by the PCC, we've increased our proactive capabilities, expanded ANPR (automatic numberplate recognition) and delivered a structure which delivers a service that increasingly works for local people.
"We've listened and responded to local priorities with our partners, honing in on problems which continue to threaten our communities, including drug dealing, knife crime, burglary and serious violence. Our tough approach to enforcement has been supported with a sustained investment in grass roots level crime prevention to help our young people and support offenders out of the crime cycle. This is epitomised through our schools officers, the knife and hate crime prevention programme and our 'Violence Interrupters'.
"We anticipate being one of a small number of forces in the county where crime has actually reduced, which is a huge achievement, positive news for our officers, staff and most importantly, those we serve during these unprecedented times.
"It is also exactly what the public expects of us but we are certainly not complacent and we know there is more work to do as we continue to grow. We are proud of having increasing numbers of the right officers in the right place, gathering the right intelligence and taking the necessary action to make a difference to our communities. We are 12 months ahead of our national recruitment targets and will expand by another 150 officers this financial year.
"I will be deploying more officers into neighbourhood policing, including more beat officers together with more cybercrime investigators and road crime officers."
Nottinghamshire police and crime commissioner Paddy Tipping added: "These figures show the real progress being made to make our communities safer and tackle the biggest threats to public safety today.
"Investment in specialist teams to tackle knife crime, burglary and robbery are paying huge dividends and this work will only expand as we welcome on-board additional recruits in the months ahead. Not only are we seeing reductions in crime in these areas but also more arrests showing the hard-line approach to enforcement is working.
"I'm very grateful for the continued support of the public who provide us with information to aid this work. While we are clearly making an impact, there is no room for complacency and I will continue to support the chief constable with the resources needed to push our success further."