Prime Minister pledges named police contact for every community
Every community in the country is to be assigned a named police contact as part of new government plans to tackle crime, set to be unveiled tomorrow (July 27).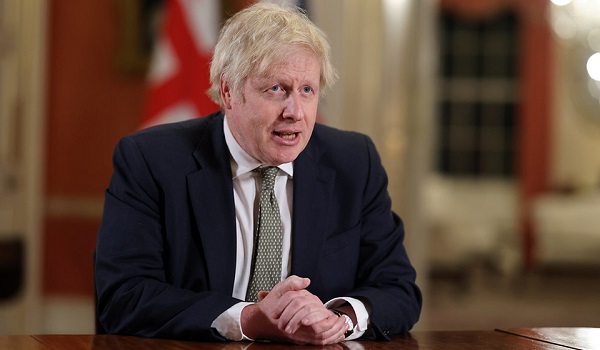 The 'Beating Crime' plan will also introduce league tables for the time taken to answer calls to emergency services and new initiatives to tackle County Lines drug gangs.
In an article published in the Sunday Express ahead of the launch of the plan, Prime Minister Boris Johnson wrote: "This Government is utterly dedicated to fighting and beating crime. I want to bring the same focus to national crime-fighting that we brought to London during my eight-year tenure as mayor.
"Making this country safe is the single best and most effective way of levelling-up – so that young people grow up in safer neighbourhoods everywhere."
"This week we are publishing an all-new Beating Crime plan, by which every community in the country will soon have a named police contact, an officer who knows the strengths and the potential vulnerabilities of your area. We want everyone to know that if you are the victim of crime you have a named officer to call – someone who is immediately on your side."
"We will publish league tables for 101 and 999 call answering times, we will put more police into dealing with the tiny minority of truant kids, and we will massively expand the tagging of offenders.
"We will intensify the successful ADDER programme – the war against the County Lines drug gangs, putting a ring of steel around the affected towns until we throttle the life out of the gangs."
Named police contact for every community will mean all crime reports will be seen in context, making it easier to see whether an offence is a one-off or part of a wider pattern. Email addresses and telephone numbers for these officers will be made publicly available.
Mr Johnson said the new measures against County Lines gangs would tackle the underlying incentives – targeting the relatively affluent people who are fuelling demand, not just the problem users of the drugs.
The new approach will see police coming together with employers and health experts to develop "sensible and practical steps" that society as a whole can take to cut levels of drug abuse.
Speaking to LBC, Labour leader Sir Keir Starmer branded the plans a "ridiculous gimmick" and added: "I'm all for improving the way victims are treated in our criminal justice system, I've been working on that for many, many years."
"Of course have a system where victims get information, they're consulted, they're engaged. I'm absolutely in favour of that, I would actually put that in law. This is just a gimmick by the Prime Minister yet again, he loves soundbites, he loves slogans, he loves gimmicks. But every time you look beyond it, there's nothing there.
"This one won't work. If anything will make things worse because individual officers work shifts, they're doing investigations they're off duty. It will actually slow things down. It's an ill-thought-through gimmick."