Prime Minister murder plotter receives life sentence
A man who planned to kill the Prime Minister in a suicide attack has been sentenced to life imprisonment.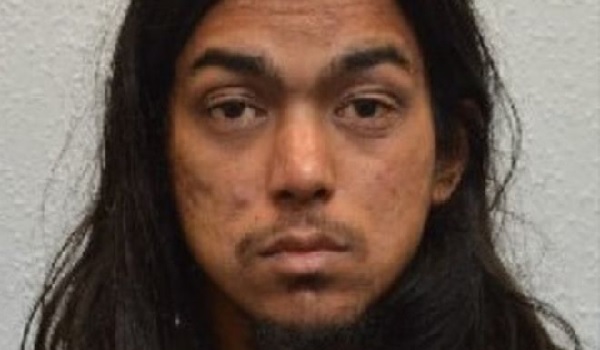 Naa'imur Rahman, 21, intended to detonate a bomb at the gates of Downing Street before taking an officer hostage and killing Theresa May. 
Sentencing him, Sir Charles Anthony Haddon-Cave said the attack would have been carried out if his plans were not uncovered by an operation involving the Metropolitan Police Service, MI5 and the FBI. 
The man planned to kill or injure the police officers guarding the gates outside Downing Street and do enough damage to get through. 
He would then use pepper spray and a knife against anyone remaining in his way and take an officer hostage to enter Number 10. 
Once inside, Rahman planned to find Mrs May and detonate the bomb in his coat, killing both himself and the Prime Minister.  
The court heard how Rahman had been inspired by his uncle who was killed in a drone strike in 2017 while fighting for Daesh in Syria.  
Unbeknown to him, undercover officers from MI5 had been monitoring the 21-year-old for months. 
Rahman met a man who he believed would provide the explosives to put inside a backpack and his coat, however, this man was actually a police officer. 
On November 18 last year, he was seen on CCTV walking past the gates of Downing Street checking the layout of his intended target. 
Ten days later, Rahman was arrested moments after he collected the fake explosive bag and jacket from the undercover operative. 
He was found guilty on July 19 and sentenced on Friday (August 31). 
A second man, Mohammad Imran, 22, was also found guilty on the same day of possessing a manual on his Kindle that set out how to conduct terrorist activity in a western country.  
The document provides advice on bomb making and transporting weapons.  
Imran will be sentenced at a later date.  
Sue Hemming from the Crown Prosecution Service said: "Naa'imur Rahman planned a terror attack at the heart of British democracy. Despite the evidence against him including recordings of incriminating conversations, he denied preparing to commit a terrorist act. Thanks to the work of the police and security services, he would never have succeeded.  
"The prosecution was able show that he posed a serious danger to the public and was a committed jihadist who accepted Daesh's violent propaganda without question."