PREVENT needs to be detoxified says counter-terrorism lead
Assistant Commissioner Neil Basu, national lead for counter terrorism policing, says the Government's anti-extremism Prevent strategy needs to be rescued from toxification.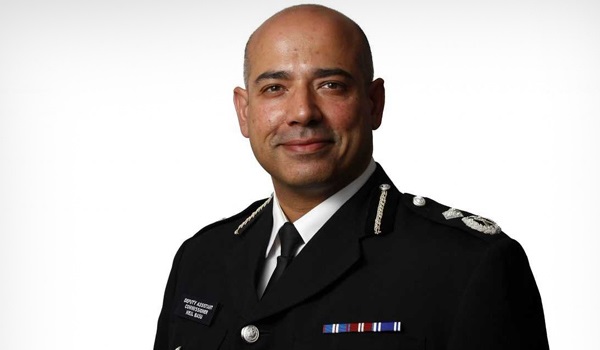 Mr Basu told the Home Affairs Select Committee (HASC) that "toxification of Prevent has happened in wider communities… we need to address that." 
Mr Basu added: "Prevent is the most important pillar of our strategy if we want to see long-term reduction in threat. 
"Safeguarding vulnerable people is at the heart of Prevent. The tactics are exactly right, but we need more positive voices around it. 
"I'm calling for moderate influential community leaders to step up and support Prevent… but I understand how difficult that is." 
He told the hearing on counter terrorism that he would "much prefer" if there was cross-party support for Prevent. 
Mr Basu spoke about the danger of there being "a vacuum" in society, in which extremist and radical ideologies can grow among the vulnerable, and that this is what Prevent was set up to combat.  
Mr Basu also there were 700 counter-terrorism investigations ongoing, and London will always be at the centre of threats. He added that 20 per cent of terrorist threats are currently from domestic groups, but the vast majority are still from the Jihadist threat. 
He said there had to be a "parity of approach" over international and domestic terrorist threats, however, and that there have been more referrals to the police over far-right groups, which are also increasingly growing in Europe.  
Regarding the posting of radicalising or grooming material, Mr Basu said: "One of the great pillars of Prevent is to get extremist material off of social media. 
"We have to be as driven to get far-right material down as we have with Islamist material. 
"Big technology companies have got to realise that they are not just platforms, but publishers." 
He added that counter-terrorism police, the Joint Terrorism Analysis Centre (JTAC) and MI5 were working hard with the big technology companies to address the issue. For example, in the first quarter of 2018, Twitter took down 1.9 million pieces of violent extremist ideology. 
If not taken down immediately, the material is reposted, and hyperlinked, but "taking it all down is like trying to paint the Forth Road Bridge", said Mr Basu. 
He also spoke about the need to create an algorithm to spot when a person crosses the criminal threshold when posting material. 
Mr Basu said: "We distinguish in policing between far-right and extreme right-wing – it has to cross a high bar threshold. 
"If we were look at everything [potentially harmful] on social media as a threshold, we wouldn't have enough taxes in the world to investigate and prosecute 
"We have to know when to challenge and when to censor." 
He told the committee that the Counter Terrorism Internet Referral Unit had 300 technology companies in cooperation now, most of them on big platforms, taking material down. 
"My instincts are that they [social media companies] are stepping up," said Mr Basu, adding that big technology companies are not "acting in silos anymore".  
On the threats of a possible No Deal Brexit to counter-terrorism policing, Mr Basu said: "A 'No Deal' Brexit will not have as significant an impact on counter-terrorism as on my wider policing colleagues. But yes, significant… particularly the loss of the [security] tools would be problematic." 
Mr Basu explained that the main security tools that would be under threat were intelligence sharing.  
He added that the tools in the high-volume space are still needed and that terrorism is especially a cross-border, trans-national problem. The knowledge that people are moving, which is currently aided provided by the Schengen Agreement, enables the counter-terrorism unit to keep threats as far away as possible with shared investigations. 
Mr Basu also said that European arrest warrants are a "sitting risk" as they expedite investigations, and their loss would be a real problem.