Preferred chief constable will keep North Yorkshire Police in 'extremely capable hands'
North Yorkshire Police's temporary chief constable has been put forward to lead the force on a full-time basis.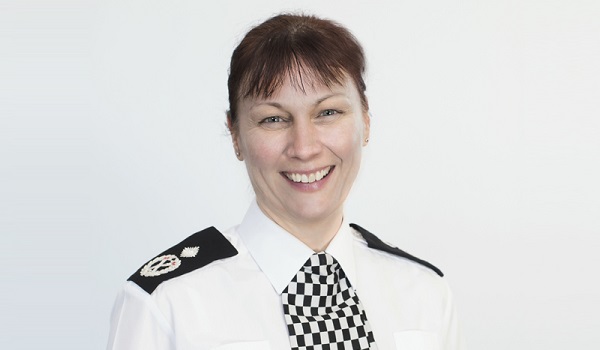 If approved by the region's police and crime panel, Lisa Winward will take charge of the force where she began her police career as a special constable 25 years ago.
Ms Winward was appointed deputy chief constable at North Yorkshire Police in 2016, but assumed temporary command this April following former Chief Constable Dave Jones' sudden retirement.
Police, fire and crime commissioner for North Yorkshire, Julia Mulligan, said she would "hit the ground running" and continue the good work she has begun over the last few months.
Ms Winward said: "I am proud to serve the communities of North Yorkshire and it has been a privilege to undertake the role temporarily.
"I am therefore delighted to have been selected as the preferred candidate to continue in the role on a permanent basis, subject to confirmation from the police and crime panel."
Ms Winward joined North Yorkshire Police as a special constable in 1993 but left the next year to become a police constable in Humberside.
In 2008, she transferred back to North Yorkshire Police where she worked within the York and Selby Basic Command Unit as a chief inspector.
She remained at York when she was promoted to superintendent and went on to become the commander for the city between 2009 and 2013.
During this time she attended the FBI National Academy Leadership Course and went on to hold roles including head of major crime, specialist operations, criminal justice and force intelligence.
In May 2016, Ms Winward took up chief officer responsibility for local policing, and was promoted to deputy chief constable the following February.
She was asked to lead the force on a temporary basis after Mr Jones was taken ill on holiday in March and decided to retire a year before the end of his contract.
Her proposed appointment as chief constable on a permanent basis will be discussed at a police and crime panel meeting on August 15.
Ms Mulligan said: "Since Dave Jones' retirement, the force has been in Lisa's extremely capable hands.
"The consistency she will bring to the role of chief constable, and her knowledge of North Yorkshire Police from top to bottom, will ensure she can hit the ground running and continue with the very good work she has been leading since taking on the temporary role."