Warwickshire set to appoint first female chief constable
Warwickshire Police is set to be led by a female chief constable for the first time in its 164-year history.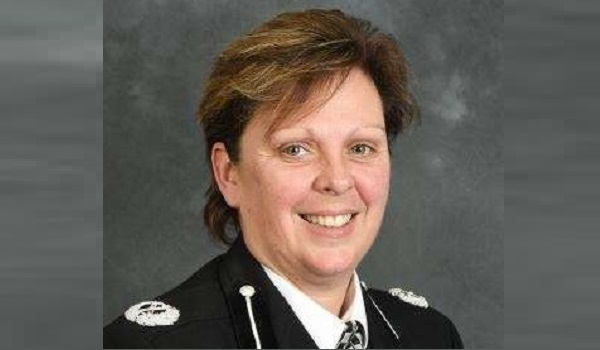 Warwickshire police and crime commissioner (PCC) Philip Seccombe announced today (June 1) that Temporary Deputy Chief Constable Debbie Tedds is his preferred candidate to be the next chief constable of the force in what he described as "an appointment of historic significance".
Subject to the approval of Warwickshire's Police and Crime Panel, she will succeed current Chief Constable Martin Jelley QPM when he retires at the end of June.
Mr Seccombe said Ms Tedds was "absolutely the right person" to lead the force.
The announcement comes after a rigorous two-day selection process led by the PCC, which was supported by an experienced panel of representatives from across policing, local partners and community members.
During the process, candidates were put through their paces by a variety of interview panels to demonstrate their suitability for the role and their understanding of all communities across Warwickshire. The final part of the assessment process included the candidates giving a presentation and answering questions from a panel led by Mr Seccombe, which also included Monica Fogarty, chief executive of Warwickshire County Council; Kieran Amos, chief fire officer; John Anderson, chair of the Joint Audit and Standards Committee and Chief Constable Stephen Watson of Greater Manchester Police.
Ms Tedds grew up in Leamington Spa and joined Warwickshire Police in March 1989. She served across Warwickshire in a variety of roles and departments as a constable, predominantly within the investigations departments and was promoted to detective sergeant in 2002.
She progressed through the ranks, being the first female Warwickshire officer to achieve the rank of detective inspector working within Reactive CID, Proactive CID, Intelligence and setting up the Protecting Vulnerable Persons unit and introducing Multi-Agency Risk Assessment Conferences into Warwickshire before being promoted to superintendent in 2009 to head up the then Judicial Services Department.
She was one of the founder members of Senior Women in Policing for Warwickshire and was nominated for a Continued Excellence in Performance Award presented by the British Association for Women in Policing.
Ms Tedds was seconded to Her Majesty's Inspectorate for Constabulary in 2011 as a specialist staff officer leading on vulnerability, and in particular child protection. Following this role she returned to Warwickshire Police and was appointed as the policing area commander for South Warwickshire. She was then promoted to chief superintendent in 2015 and performed roles across the former alliance with West Mercia Police, heading up the Assurance and Service Improvement function and then as head of Crime and Operations.
She was successful at the Senior Police National Assessment Centre in November 2018 and graduated as the first Warwickshire female officer in March 2019. Earlier this year she was appointed as the force's temporary deputy chief constable.
Mr Seccombe said: "I'm delighted to be able to announce Debbie Tedds as my preferred candidate to be the next chief constable of Warwickshire Police. She has experience at every level within the force and, as the first female chief constable, this will be an appointment of historic significance.
"Choosing the right person to drive forward the development of policing in the county must count as the single biggest decision I've had to make during my five years as commissioner. It was important that we had an open and transparent process to select our next chief constable, so that the local community, partners and police officers and staff from a wide range of roles, ranks and grades from across the force had the chance to contribute and ensure that the best outcome was achieved.
"The feedback from all has been very positive and I'd like to publicly thank everyone who took part, as their input was very valuable in making a final decision.
"I am pleased that, in Debbie, I am able to put forward to the Police and Crime Panel an excellent candidate who is already well-known and respected throughout the county. She has demonstrated clear and strategic leadership abilities during the selection process and throughout her career, combined with a calm and friendly approach, which will continue to be a great asset to Warwickshire.
"Our current Chief Constable Martin Jelley has been an outstanding leader, navigating the force successfully through a very challenging period in its history and firmly setting it on a sustainable path for success. He will be very much missed when he retires at the end of June and I wish him all the best for the future. However, I am very confident that, if the Police and Crime Panel are supportive of the conclusions from this selection process, in Debbie we will have absolutely the right person to continue the excellent progress that has been made."
The confirmation hearing will take place on June 11.