Preferred candidate for new chief constable announced
Cheshire police and crime commissioner (PCC) David Keane has confirmed that Acting Deputy Chief Constable Darren Martland is his preferred candidate for chief constable of Cheshire Constabulary.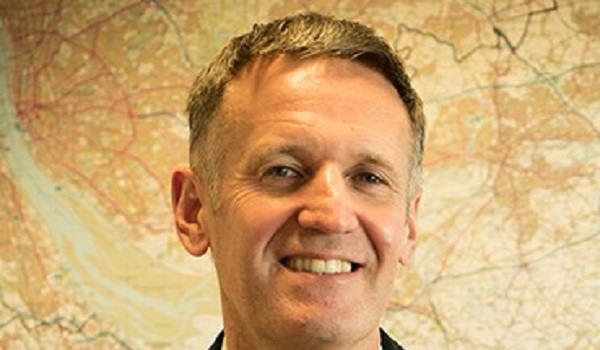 The appointment is subject to confirmation by the force's police and crime panel. 
Mr Keane chaired the appointment panel with "support from key leaders across Cheshire who have professional knowledge and understanding of the criminal justice system". 
He described it as a "rigorous and competitive recruitment process" carried out under College of Policing guidelines on the appointment of chief officers. 
Deputy Chief Constable Janette McCormick has been the acting chief constable since Simon Byrne was suspended in August 2017 pending the conclusion of misconduct hearing proceedings.  
Mr Byrne faced more than72 allegations and was accused of "having displayed a short temper and a lack of tolerance; engaging in angry outbursts and aggressive attacks upon his subordinates; and creating an intimidating, hostile and humiliating environment which caused distress and anxiety to staff" in his office.  
In December last year, an independent disciplinary panel ruled that "no misconduct of any kind" was found in the evidence provided against Mr Byrne, but he announced that he would not be returning to the role, saying he had lost his vocation. 
Mr Byrne said at the time: "I am very pleased to have been totally exonerated of any wrongdoing, despite the PCC trying to throw the book at me."  
And the panel did recommend that the National Police Chiefs' Council (NPCC) investigates whether a system of formal guidance and mentoring for chief constables should be developed to prevent such a case as Mr Byrne's coming before a disciplinary hearing again. 
The NPCC is currently working with the College of Policing and the Chief Police Officers Staff Association on developing that guidance and mentoring framework. 
Mr Martland has been with Cheshire Constabulary since early 2017, having previously served with Merseyside Police and Cumbria Police. 
Mr Keane said: "This has been a highly competitive process with applications from high quality candidates.  
"I'd like to thank the appointment panel who provided me with their expert opinion and advice."