Former PCs jailed for sexual misconduct with vulnerable women
Two former police officers who abused their position to form sexual relationships with women they met on duty have been jailed.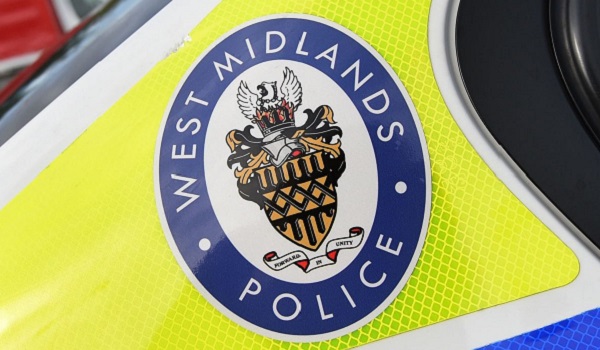 Former West Midlands Police PCs Anthony Ritchie, 46, and Steven Walters, 55, took advantage of women they met between July 2013 and June 2014.
During the trial at Birmingham Crown Court, the jury heard how both men engaged in sexual activity with the same victim; Walters at the woman's home address on October 1, 2013, while Ritchie began an inappropriate relationship with the same woman following his initial visit to her home on June 4, 2014.
The Crown Prosecution Service (CPS) said following a previous police visit, Ritchie also contacted another vulnerable woman by telephone before visiting her home address and having sex with her while on duty. He began an inappropriate relationship with the woman and then asked her to lie to a superior officer about how the relationship had started.
Walters, who was dismissed by West Midlands Police for gross misconduct in 2016, also engaged in sexual activity with another woman while on duty on July 14, 2013.
Ritchie, who was suspended from duty, was dismissed without notice last week by Chief Constable Craig Guildford at an accelerated misconduct hearing which followed the guilty verdicts.
Ritchie and Walters were both each found guilty of two counts of misconduct in a public office.
On Thursday (September 21), Ritchie was jailed for two-and-a-half years and Walters was jailed for four years.
The Independent Office for Police Conduct had carried out four separate investigations into the allegations of abuse of authority for sexual gain, which led to PC Ritchie and Walters each being charged with misconduct in public office.
Deputy Chief Constable Scott Green said: "Today's prison sentences should reassure the public that any officer who abuses their position for sexual gain should expect to lose their jobs and their liberty.
"Their behaviour was disgraceful, and will have shaken the trust of the public, who quite rightly expect the highest standard of professionalism from our staff.
"Those who need our help at times when they are most vulnerable should be able to put their trust and faith in our officers. I applaud the bravery and tenacity of the women who came forward so that these men could be brought to justice.
"We are determined to ensure that predatory individuals are rooted out of policing, and that vetting standards are strengthened to stop them from joining the police in the first place."
Rosemary Ainslie, head of the CPS Special Crime Division, said: "This was predatory behaviour from two police officers who abused their position of trust while on duty serving the public.
"Both Walters and Ritchie took advantage of vulnerable women after visiting them for police purposes.
"I want to commend the bravery of the women in this case for coming forward and providing the evidence to enable us to secure these convictions."