Power of shared European security needed 'more than ever' to tackle continuing terror threat, says MI5 head
Law enforcement and security chiefs must focus on repelling an unrelenting terror threat "for years to come", Britain's MI5 Director General has warned.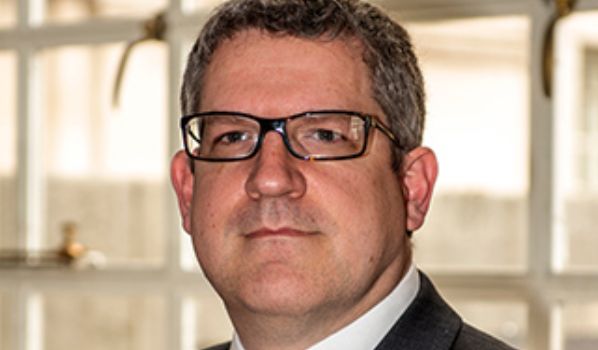 The "twisted ideology" of Islamic State-sponsored terrorism with three-dimensional plots germinated at home, abroad and online will continue to influence the vulnerable and the violent, claims Andrew Parker.
Speaking at the Bundesamt für Verfassungsschutz (Bfv) Symposium in Berlin on Monday (May 14), Mr Parker said Daesh poses the most risk to safety, but Al Qaeda and other Islamist extremist groups "haven't gone away" either.
He added that sharing intelligence across Europe is more necessary than ever in order to tackle the growing threats of Islamist terrorism on the one hand and Russian activity.
Addressing the 30-strong Counter Terrorism Group – the first time a serving head of MI5 has given a public speech on foreign soil – he admitted the Islamic State group aspires to commit "devastating" and "more complex" attacks, adding: "While Daesh has now lost its false caliphate in its strongholds in Syria and Iraq, tackling the group as a movement will require sustained international focus for years to come.
"As I speak today, they are seeking to regroup, and the threat seems likely to persist."
With the first anniversary of the May 22 Manchester Arena bombing just over a week away, he thanked European security agencies for their support as he disclosed that MI5 has thwarted 12 plots alongside police since the Westminster attack in March 2017.
He said: "Daesh's twisted ideology continues to influence vulnerable and violent individuals across Europe and beyond to use crude but deadly methods to kill: from stabbings to vehicle attacks; from bullets to bombs; from hard to soft targets.
"Europe faces an intense, unrelenting and multidimensional international terrorist threat as Daesh continues to pose the most acute threat."
But Mr Parker said he wasn't despondent about the outcome of the ongoing terror threats, praising a brave new world in which "European intelligence cooperation today is simply unrecognisable to what it looked like five years ago".
On the "intense and unrelenting international terrorist threat" from jihadists, he said he is "confident about our ability to tackle these threats, because of the strength and resilience of our democratic systems, the resilience of our societies and the values we share with our European partners".
He added: "I'm also confident because of the robust framework of law, oversight, transparency and accountability that UK agencies work within and the values we share with European partners."
Despite "stark" challenges, he said the UK security forces remain "unwaveringly and absolutely committed to working together with European partners to protect our collective security in these dangerous times".
He also condemned Russia – the state rather than the people – for the "reckless" poisoning of the Skripals in Salisbury, which also left Wiltshire Police Detective Sergeant Nick Bailey in a critical condition.
He explicitly pointed the finger at Moscow for the first time, while calling on nations "to shine a light through the fog of lies, half-truths and obfuscation that pours out of their propaganda machine", used by the Putin regime following the attack.
Addressing the campaign of disinformation that followed the attack on former Russian double spy Sergei, 66, and his 33-year-old daughter, Yulia, Mr Parker described the attempted assassination as a "deliberate and targeted malign activity" which risked Russia becoming a "more isolated pariah".
Mr Parker added: "Chief protagonist among these hostile actors is the Russian Government. Notice I don't say Russia.
"The United Kingdom has the utmost admiration and respect for the people of Russia; for their proud culture and long history.
"We have no desire to escalate tensions, or to go back to the tense and dangerous times that Europe lived through during the Cold War – Berlin more than most cities knows what that felt like.
"One of the Kremlin's central and entirely admirable aims is to build Russian greatness on the world stage," he said.
"But its repeated choices have been to pursue that aim through aggressive and pernicious actions by its military and intelligence services."
He accused Moscow of using spies and military to carry out "flagrant breaches of international rules", adding: "Bare-faced lying seems to be the default mode, coupled with ridicule of critics."
Concluding on the shifting threat landscape "with plots that can come at us more quickly and which can be harder to detect; cyber threats that defy geography; and how the Russian state and others seek to undermine the international rules-based order that underpins our security", he reiterated the critical value of powerful partnerships keeping Europe safe.
He said: "I am optimistic about the future. But I don't underestimate the challenge. It requires sustained collective investment of effort, grit and political will.
"But it is only through partnerships that we succeed. It's by working with partners in Europe and beyond that we find the intelligence fragments we each need to get ahead of terrorist attacks."
His words take on greater meaning after an attack in Paris killed one and wounded four others on Saturday night (May 12).
A Chechen-born French citizen, named as Khasan Azimov, was shot dead by police. Daesh claimed responsibility for the attack, posting a martyr video of the man through the group's Amaq news agency.