Policing`s fears over `reduced capacity to pursue crimes in action` by air support
Chief officers have voiced concerns over a dramatic reduction in the level of service provided by the National Police Air Service (NPAS), even outstripping the downturn in its funding.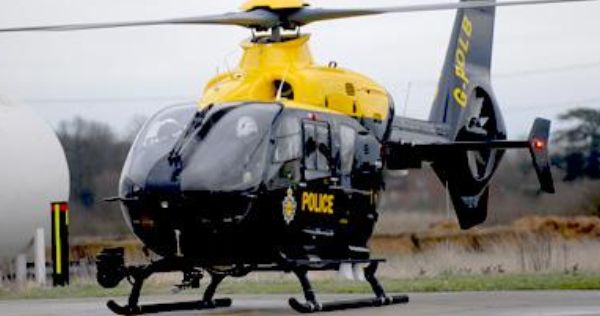 Chief officers have voiced concerns over a dramatic reduction in the level of service provided by the National Police Air Service (NPAS), even outstripping the downturn in its funding. The National Police Chiefs` Council (NPCC) has stressed the need for more work on operational requirements – if cuts lead to a "reduced capacity to pursue crimes in action". The drop in annual spend on helicopters from £53.5 million in 2012 to £38.5 million now will form part of a report by Her Majesty`s Inspectorate of Constabulary and Fire & Rescue Services (HMICFRS), expected by the end of the year. The news of the HMICFRS report, the framework of which is being kept secret, comes as police helicopter shortages pose a major risk to public safety during incidents such as the London terror attacks and the Grenfell Tower fire, senior officers have warned. Helicopters carried personnel and conducted reconnaissance for up to 13 hours during the Westminster Bridge and Borough Market attacks. But they can only fly for two to three hours at a time, so each major incident takes up five or six of the UK fleet of 19. That meant other calls for police air support had to go unanswered, officers said. The concerns were revealed in minutes for a meeting of the NPAS, citing the attacks in London and Manchester, the Grenfell fire, and the `Justice for Edson` protest march in Stratford in June. The minutes say NPAS wrote to Home Secretary Amber Rudd in March and June "highlighting concerns around future fleet strategy and financing" but received no response. NPAS strategic board chair Mark Burns-Williamson called that "unacceptable". The Home Office has since asked for fully costed proposals to renew the fleet. Details of how many requests for air support had to be turned down during the London attacks were redacted from the minutes, but services were reportedly restricted both during the incidents and for some time afterwards. NPAS raised the threshold for "threat, harm and risk" used to gauge whether or not to dispatch helicopters. The annual spend on helicopters has been slashed with eight out of 23 police airfields shut and the service centralised. In a blog post detailing discussions at its quarterly meeting last week, NPCC chair Sara Thornton said: "It was clear that while the money spent on air support had reduced over the last five years, that the level of service had reduced even more." The Police Federation of England and Wales (PFEW) echoed these concerns. Phil Matthews, a former helicopter air observer seconded to the PFEW, said: "It is frustrating; there's a lack of resources, and when you get a major incident, service to other incidents inevitably suffers." The aircraft can save lives during car chases and rescues but often only make a big difference if they arrive quickly, he said. Shortages were worsened because of an ageing fleet. Six helicopters were retired last year but four new reconnaissance planes were yet to arrive. After being briefed by HMICFRS on its forthcoming report, the NPCC said it would "need to do more work on the operational requirement for air support so that if cuts are made we understand the impact of our reduced capacity to pursue crimes in action or to protect vulnerable people". In March, the NPCC suggested service helicopters could be shared with fire and rescue and law enforcement agencies in a concept document to examine how police, fire, borders and immigration services can collaborate on air support. As part of the initial assessment a working group sought to determine what each agency felt it would require and how it compared with the NPAS`s available equipment. Since 2012, NPAS has been transformed. With NPCC support it has adopted a deployment model based on threat, harm and risk to communities. Chief Constable Dee Collings of West Yorkshire Police, which has governance of the NPAS, said: "We've had some challenges but nothing I would not expect as the first 'pathfinder' national policing capability."