Policing minister pledges to help MP's campaign to honour Yvonne Fletcher
Policing minister Kit Malthouse has pledged to work with MPs on a campaign to award a murdered policewoman a posthumous George Medal for bravery.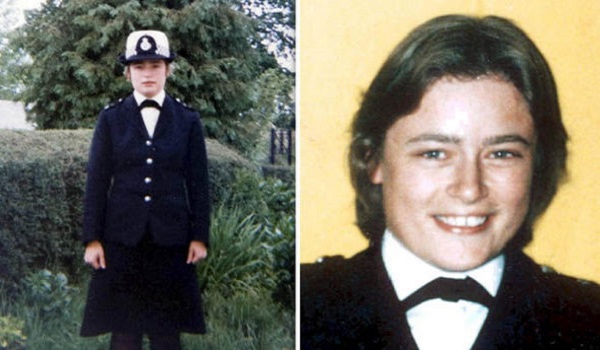 Mr Malthouse said he would ask his officials to work with Conservative MP for Beckenham, Bob Stewart,  "to make sure that the right evidence is gathered" ahead of submitting a nomination for Yvonne Fletcher to receive the award.
Ms Fletcher was killed on duty in April 1984 outside the Libyan embassy in London, where she was policing a demonstration against Colonel Gaddafi.
Former colonel Mr Stewart called for her to be awarded the medal for gallantry due to her "calm, courageous demeanour while she was so grievously wounded and dying".
Making his case to ministers during an adjournment debate in the Commons, Mr Stewart told MPs: "Yvonne's conduct exemplified the very highest standards of the Metropolitan Police Service, in particular, when she was mortally wounded she seemed to care more about others who were with her in the ambulance than herself.
"What courage she displayed by saying to those trying to look after her that they should keep safe, stay calm – and that was within minutes of her death. She did that when she must have been in the gravest of agony.
"From my own experience of writing citations, may I suggest that a posthumous award of the George Medal could be considered despite the passage of years and mostly because of Yvonne's calm, courageous demeanour while she was so grievously wounded and dying."
Reinforcing Sir Bob's call, Conservative former minister Mark Francois said: "In view of (Mr Stewart's) recent elevation to the Privy Council, on which I congratulate him, I believe that his recommendation carries even further weight."
Mr Francois added that Ms Fletcher's conduct is "wholly worthy of the award of the George Medal".
Responding, Mr Malthouse told the Commons: "The fact that [Yvonne Fletcher] was a remarkable person, as [Mr Stewart] says, was exhibited by her thought for others in the face of her own mortal wounds.
"It was extraordinary that even as she lay dying, her first thoughts were for others who were in extremis nearby. And as [Mr Stewart] pointed out, it does speak to somebody with very special qualities who had shown them frankly throughout her progress in the police through her determination to join by whatever means she could find but also in the way she lived her life – sadly short though it was.
"Now [Mr Stewart] has raised the issue of whether she should be posthumously awarded a medal for gallantry and he will know that very often these nominations are made through official channels.
"However, it is the case that anybody can make a nomination for a gallantry award and I would be more than happy to ask my officials to work with him and indeed other members who have spoken in the debate again movingly this evening to make sure that the right evidence is gathered so that it can be submitted in good time to the committee that makes these decisions.
"And as [Mr Francois] said, I know that this nomination will come with particular weight given the standing that [Mr Stewart] has both within this House but also in the service that he has given to the country in his own career."