Policing Minister issues rallying call for 'good line management'
Police leaders need to sharpen their approach to professional development and wellbeing, according to the Policing and Fire Minister.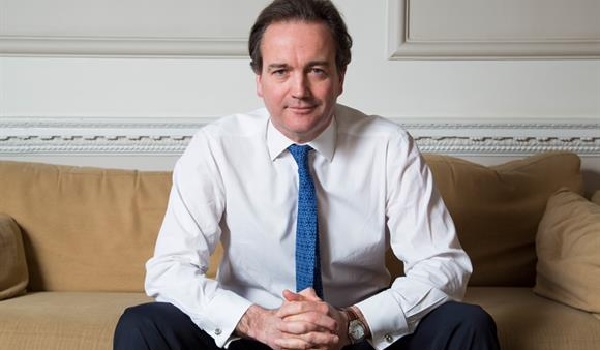 Police leaders need to sharpen their approach to professional development and wellbeing, according to the Policing and Fire Minister. As Police Professional went to press, Nick Hurd was expected to tell the Excellence in Policing conference at the College of Policing on Wednesday (October 11) that regular contact between line managers and staff is a crucial step towards spotting welfare issues arising in the workforce and providing prompt support. However, more than three quarters of forces currently lack fair and effective processes for performance management. Although efforts are underway to improve conditions for officers and staff, Mr Hurd believes they will have to be supported by quality line managers. He said: "Policing is now working towards a new and fairer pay structure, which re-focuses reward on competence, skills and levels of accountability instead of time served. "This will support the wider programme of reform and reflect the new emphasis on professional development, including the introduction of the Police Education Qualifications Framework and Licence to Practice. "Without good line management, including the ability to conduct good quality performance management appraisals and support staff with their continuing professional development, it will be difficult to fully implement these important reforms." Last December, Her Majesty's Inspectorate of Constabulary and Fire and Rescue Services (HMICFRS) found the vast majority of forces were failing to manage officers' individual performance. What processes did exist were not being used "consistently and effectively", and officers reported that their quality largely depended on the commitment of line managers. HMICFRS said this shortfall could cause problems for forces' integrity, effectiveness and legitimacy and exacerbated their poor understanding of skills and leadership capabilities. Mr Hurd also emphasised the importance of officer and staff wellbeing support programmes in enabling the workforce to carry out its duties. He said: "Policing, by its nature, is a uniquely challenging job and it is the responsibility of chief officers – supported by the College of Policing – to ensure that the systems and tools are in place to support officers and staff at every level in their work. "We must all work together to deliver this shift and the Government is committed to playing its part. The College of Policing was recently awarded £7.5 million from the Police Transformation Fund to develop a dedicated national welfare service."