Policing Minister: A billion pound more going into policing than three years ago
Nick Hurd made the statement in an adjournment debate on police pension cuts in the House of Commons yesterday (November 14) but admitted there is a problem with the pensions shortfall which currently remains "unresolved".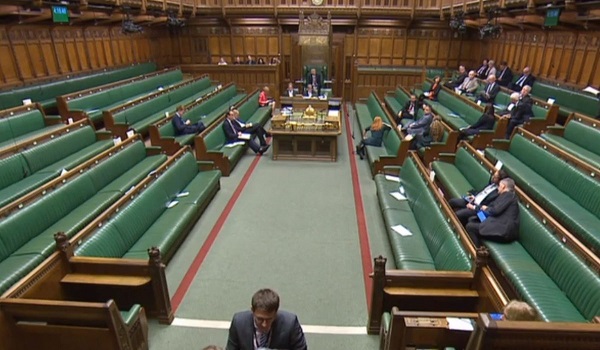 Mr Hurd said that his police and funding settlement of last year there is "an additional £460 million of public money in our police system", and with that included, investment in the service is £1 billion higher than in 2015. 
Regarding the pension cuts, he said: "There is a problem, and I want to be frank about it. As I stand here at the Dispatch Box, it remains unresolved…our intention is to resolve it in the police funding settlement scheduled for early December." 
The pension cuts stem from the Government's decision to reduce the discount rate applicable to policing from in the 2016 Budget, which it has subsequently announced in this year's Budget it will lower again, meaning that higher contributions are now needed from public sector employers to make up the shortfall.   
The cost to the service will be £417 million in 2020/21, at a time when it is under immense strain after years of austerity cuts since 2010.  
Mr Hurd said: "The Treasury clearly indicated very early that it would meet most of that, but its position has been to ask the police to find £165 million, which is broadly equivalent to what it felt it had indicated at the 2016 Budget." 
"However, as police and crime commissioners did not budget for it and they are therefore quite understandably concerned about the impact of this. The Government recognise their concern."   
Mr Hurd spoke at length about the increasing demands on UK policing, including those of technology, violent crime and better recording of "hidden crime" which now needs to be investigated. 
He added that in 2010 it had been possible to reduce police budgets as the demands on police were then stable and that the police system was inefficient. 
The debate attracted less than a handful of Conservatives, including ministers, and not many more Labour MPs.