Policing gives peers glimpse of a 'return to the Fifties' in post-Brexit collaboration with Europe
UK policing risks being relegated to a bygone age of manual operations if a Europe-wide database is lost after Brexit.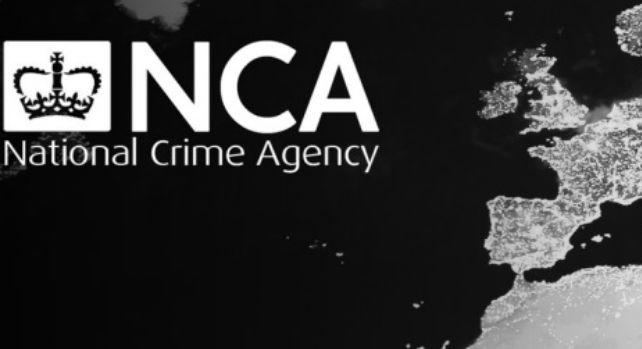 Frontline officers face the threat of a "clunkier and slower" system involving double checking and quadruple keying in a non-automated fall-back position that could be "less dynamic and less effective", peers have been told.
Police and intelligence services fear that despite a desire to retain cooperation following Britain's exit from the European Union, there would be no guarantee of keeping its current levels of access to Europol, the European Arrest Warrant, Prüm Convention on DNA data and European Criminal Records Information Exchange System (ECRIS).
National Police Chiefs' Council Lead for the International Criminality Portfolio, Deputy Assistant Commissioner Richard Martin, admitted there is just "no alternative" to the Schengen Information System II (SIS II), which was checked 539 million times last year alone simultaneously with the police national criminal database.
At the end of 2017, there were 765 million alerts in relation to people and objects on SIS II, including 1.2 million from the UK.
While hoping to be able to continue to operate "with all the tools we have now but with a future ability to grow with the EU," police and intelligence services told the House of Lords EU Home Affairs Sub-Committee last week they are "hoping for the best but planning for the worst" outcome from a proposed UK-EU security treaty.
Mr Martin said: "Looking ahead, we want to continue to interact with the process and systems we have now, influence what we have in place in Europe as well as maintaining the critical relationship with partners.
"At the moment we are in a really good place but we want to the ability to be able to continue to do so."
But he feared the reality from a "cliff-edge scenario" next year could be using Interpol's I-24/7 system instead of SIS II – leading UK policing towards a "less clear picture than we have now and not at the same speed".
He painted a picture of life without the database, telling committee chair Lord Jay of Ewelme: "SIS II is a really important part of our work for the bobby on the beat.
"You can't build an international database overnight. We'll have to rely on the I-24/7 system which is in Interpol and a lot of our European partners don't use that.
"That would slow us down fundamentally. It's a different system. It's not automatic, so for the officer on the beat they would have do two checks.
"My officers are very busy, and I don't think we'd always remember to do two checks. We would have to double upload, double key, treble key, quadruple key.
"It would just make it very slow. SIS II is directly linked to the EAW, the two are hand in hand.
"If we lost SIS II we would probably have to use Europol Notices. It is not as case ready as the EAW.
"We'd start losing access to all those numbers talked about. We wouldn't do 539 million checks on the I-24/7. We'd probably do very few, due to double checking.
"If we didn't have access to the ECRIS, we wouldn't be doing 600 checks a day. We would probably have to ring people up on a multi-lateral basis or bi-lateral basis and all be done by hand.
"If we're checking somebody in custody, we'd probably get a response three months down the line."
Exclusion from the EAW, which has driven the extradition of up to 10,000 foreign offenders since its introduction in 2004, would force British policing to revert to the 1957 European Convention – causing lengthy delays for court orders to be obtained.
Also since 2010, the UK has also been able to take advantage of the Secure Information Exchange Network Application (SIENA) which not only links EU law enforcement but also embraces cooperating states outside Europe including Australia, Canada, Norway, Switzerland and the US.
National Crime Agency (NCA) Director of Intelligence Steve Smart told the committee that the law enforcement community in the UK had worked very hard with European partners to reach its current position but he hoped for a future relationship that was "the status quo plus".
He added: "Our relationship with our near European partners is absolutely critical to countering the threat from serious and organised crime."
Mr Smart said the NCA was "looking at contingencies across the spectrum of potential outcomes, from what we've got plus all the way to no treaty".
"Personally, I think it unlikely that we won't reach some form of treaty, but it might not be everything we want. But we sort of have to," he added.
"It could make us less dynamic, less effective, we won't be able to work at the speed we work. There will be a resourcing issue for national policing and NCA . . . as we will have to look at doing things in a different way."
Mr Smart said agencies are currently working on the basis that a Bill currently going through Parliament will align Britain to European standards and enable transfers to continue. 
The Government has insisted that the treaty being drawn up will not damage national security or the UK's ability to fight crime, and is attempting to stay inside Europol.
Lord Jay told his committee: "No matter how we voted on this committee on the referendum we are working on the assumption we are going to leave.
"So things are going to change. Although we may want them to stay the same they are going to be different."
The debate is gathering pace as law enforcement and security agencies make their respective pleas to UK and European leaders not to weaken cooperation following Brexit, with both sides yet to finalise the future relationship.
While this week MI5 Director General Andrew Parker insisted sharing intelligence across Europe is more necessary than ever in order to tackle the growing threats of Islamist terrorism and Russian activity.
Meanwhile, the NCA's National Strategic Assessment of Serious and Organised Crime for 2018 concluded that while the result of the EU referendum vote has had little impact on criminal activity or international law enforcement cooperation to date, it will be a "key driver of uncertainty" in the next five years.