Policing almost cut to the bone, claims Shadow Home Secretary
The police service is heading towards a funding crisis if government cuts continue, according to the Shadow Home Secretary.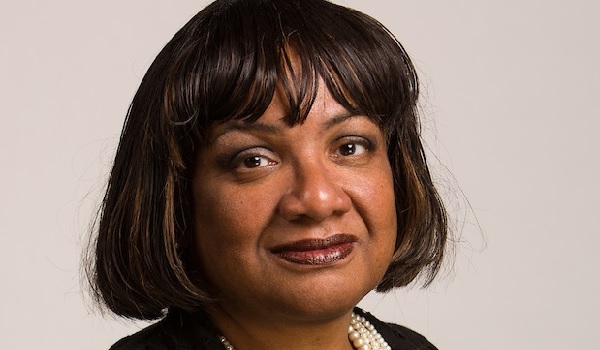 The police service is heading towards a funding crisis if government cuts continue, according to the Shadow Home Secretary. Rising crime and changing expectations of policing mean funding attrition "cannot go on", Diane Abbott has said. In a speech to the joint National Police Chiefs' Council/Association of Police and Crime Commissioners summit in London, she told leaders that cuts have created clear and present dangers to the model of policing by consent, such as from increasing closures of public enquiry counters. She added that the service can not continue to draw on reserves for recurring costs and pledged that Labour will "not be silenced" over funding issues. Ms Abbott said: "We are all in favour of greater efficiency, we're all in favour of smarter working and we're all in favour of making resources go further, but the fat has been cut, the flesh has been cut and in terms of policing we are heading towards the bone. "In the context of rising expectations of the police, in the context of rising crime, and of rising population and a falling arrest rate, this continuing attrition of police funding cannot go on." Police recorded crime increased by 13 per cent last year, which included genuine rises in violent and sexual offending. Meanwhile, Ms Abbott claims direct funding has been cut by a quarter since 2010, and the UK now ranks 28th out of 34 developed nations in officer numbers per population. Data shared with the Government as part of its ongoing demand review also shows the UK spent an average of £119 per capita on the police service in 2015, compared with £207 in the Netherlands and £215 in Germany. These pressures have caused many chief constables to warn they could soon start 'rationing' services as they do not have enough resources to meet soaring levels of demand. Ms Abbott accused the Government of being "in denial" about the effects of its cuts, such as the impact of police station closures on legitimacy. Although many forces are rolling out online contact systems, she claimed that the loss of accessible counters in her constituency has led to a perception that the state "may be in retreat from combatting crime". She called for a break in the "vicious circle" affecting legitimacy by dealing with cuts head on, repeating Labour's manifesto pledge to invest in 10,000 officers and lift the public sector pay cap. She said: "We want police stations, not airy promises that we can report crime online. We need more police, not more penal code. We need more trust, not more Tasers. "At the heart of any meaningful approach to crime and policing, it can't be about abstractions, it can't be about different ways of presenting the figures, it has to be about people. "It has to be about people's fear of crime, it has to be about the increasing number of people who are victims of crime, particularly cybercrime, and it has to be about the people who actually work to deliver the service."