Police Superintendents' Association announces new presidential team
A new president and vice president have been elected to lead the Police Superintendents' Association (PSA) for the next three years.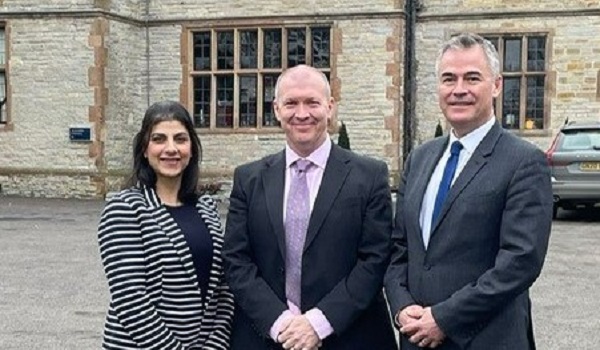 Chief Superintendent Paul Fotheringham of Kent Police was elected as president and Chief Superintendent Harvi Khatkar of West Midlands Police as vice-president, at a meeting of the association's National Executive Committee (NEC) on Friday (January 20).
Mr Fotheringham served the first half of his service for Kent Police in local policing and the second half in specialist crime, including protecting vulnerable people, serious crime and homicide investigation. He has recently led 'Operation Sandpiper' – the investigation into convicted murderer and necrophiliac David Fuller who received a double whole life sentence in December. He has been a PSA branch official for the past six years, a district official and a member of the NEC for three years.
Ms Khatkar has served with West Midlands Police for 28 years and is currently head of Criminal Justice Services. She is an accredited tactical firearms commander, an associate for the College of Policing supporting the Aspire Programme, a coach and mentor and has experience in local policing, operations, partnerships, Integrated Offender Management, intelligence and response.
Both will begin their three-year roles on March 21, leading the organisation that represents superintendents and chief superintendents in 49 forces.
Mr Fotheringham said: "I am extremely proud to have been elected into this role, which has unique influence across policing, not only impacting on individual members, but across the entire service and the wider public.
"It is a role with huge responsibility but great privilege, representing members across England and Wales and other affiliated colleagues. I am determined to make a difference and will focus on building the fantastic work already underway, advocating for our members and pushing for positive change in policing.
"I would like to personally thank Paul Griffiths for the exceptional work he has led during his six years as vice-president and president of the association. He has left a legacy of positivity which I look forward to continuing."
Ms Khatkar said: "I am extremely proud to be taking on this key role for the association. Having been part of the NEC over the past year, I have seen first-hand the passion within the organisation for supporting our members and for influencing the wider Service.
"I look forward to working closely with Paul and the rest of the national team, speaking on behalf of our members and furthering the crucial work around valuing difference which Paul Griffiths and his team have led so successfully."
Current president Paul Griffiths said: "I'd like to extend my huge congratulations to both Paul and Harvi. We will have a fantastic team to lead our association for the next three years.
"It has been a great honour and privilege to lead the association, following on from my time as vice president. I am extremely proud of the difference we have made for our members and for the wider service and am confident that Paul and Harvi will further grow this impact with passion and enthusiasm."