Police Scotland to provide paperless notebooks for all officers
Mobile phone operator EE has been awarded a three-year, £21m contact from the Scottish Police Authority (SPA) that will see traditional paper notebooks replaced with digital versions for all of Police Scotland's 10,000 officers.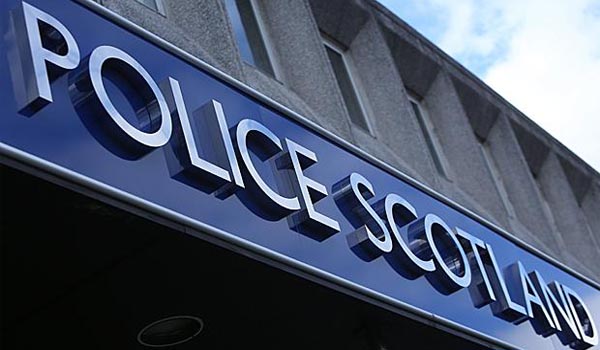 Motorola Solutions will be rolling-out its Pronto digital policing application software as part of the wider contract, enabling officers to access multiple sources of information remotely through one device, which will allow them to spend more time in the communities.   
Officers will also be able to directly access local and national police databases such as the Police Command and Control system, the Scottish Criminal History System and the Police National Computer. Better and quicker access to this information will help them save valuable time in identifying suspects and offenders, helping to better protect citizens. 
Using Pronto has been estimated to save officers between one and two hours of administration and travel time per shift, enabling significant cost savings across the force.   
Operational use of the devices is expected to begin in the next few months.  The devices will firstly be assigned incrementally to Response and Community Policing officers, and officers within Roads Policing and the Specialist Services Division. 
Assistant Chief Constable Malcolm Graham said: "Our top priority is ensuring that Police Scotland officers spend as much time as possible policing in their local communities. 
This contract signifies the commitment Police Scotland and the SPA have in leading the force into a more digitally focussed future.  
The use of mobile devices will revolutionise the way officers and staff access systems, currently only available from desktop and laptop computers within police stations, enabling them to work on crime prevention and community-based policing to keep people safe, whether in the public, private or virtual space." 
EE, part of BT Group, will supply the mobile network while Motorola will supply the Pronto digital notebook software. The device handsets themselves will come from Samsung while Blackberry will provide the Mobile Device Management solution.  
Police Scotland says the deployment is an important step in addressing the priorities set out in its 'Police 2026 – Serving a Changing Scotland' strategy, which aims to meet the changing needs of local communities and enable a more visible and efficient police force 
David Wallace, BT Enterprise's public sector director in Scotland and chair of the BT Scotland board, said: "BT's Enterprise business is pleased to be leading the delivery of this transformational project which will use the latest technology to support policing in Scotland. Today's deal will enable thousands of police officers across Scotland to access the information they need, at the touch of a button."   
Pronto was originally developed in collaboration with police officers and the Crown Office and Procurator Fiscals Office in the early 2000s as part of a project with the University of Glasgow. The latest version of Pronto, which has become a leading digital policing application, is now being used by 20 police forces and more than 40,000 officers across England, Wales and the Channel Islands. An earlier version is also currently in use in parts of Central Scotland.  
"We're extremely proud to see that we have now come full circle," said Phil Jefferson, Motorola Solutions country manager for UK and Ireland and vice-president, Western Europe and North Africa. 
"This world-leading mobile data solution for policing, which was born in Scotland, and has since expanded in wider UK, is now coming home. 
"We are delighted to extend our longstanding partnership with Police Scotland and the criminal justice system in Scotland and look forward to working closely with Police Scotland and BT Group to deliver this exciting project."