Police Scotland patrol cars are unroadworthy and 'breaking down daily'
Police Scotland's vehicle fleet is so old that the equivalent of one patrol car breaks down almost every day, new figures have revealed.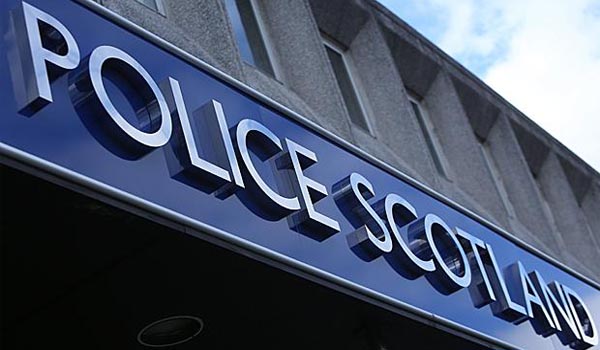 Last year, 349 police cars broke down while on patrol – an increase of 100 on the previous year. The Scottish Police Federation (SPF) said the condition of the fleet is now so disgraceful that not only are breakdowns commonplace, but vehicles are barely legal.  
Police Scotland has more than 250 vehicles over a decade old. A quarter of the fleet, 870 cars, have driven 100,000 miles or more, with 126 covering between 150,000 and 200,000 miles. The average vehicle was four to five years old with up to 50,000 recorded mileage. 
Scottish Labour, which obtained the latest figures, said it was a result of the force spending less than a third of what was required to maintain vehicles due to a lack of funding. Some were reported to be no longer be water-tight while others were being 'patched up' with duct tape. One van reportedly caught fire recently while another had to be driven one-handed to prevent it slipping out of gear. 
Calum Steele, general secretary of the SPF, said the only surprise was that the figures were so low. 
"The condition of much of the police vehicle fleet is nothing short of a disgrace, breakdowns are commonplace and officers routinely highlight that more vehicles are off the road than on it," he said. 
"In the past few weeks we have seen a police van catch fire, another needed a continual hand on the gearstick to ensure it didn't jump out of gear whilst in motion, and both were incapable of keeping the rain out. This is a matter that ought to embarrass both the government and the Scottish Police Authority (SPA)." 
Mr Steele said that derisory capital funding for the force meant there was little hope of improvement any time soon. He added: "We risk a farcical reality that those charged with keeping unsafe vehicles off our roads will be increasingly asked to do so from vehicles which are barely road legal in themselves." 
Police Scotland spent more than £5 million fixing vehicles damaged in crashes, official statistics revealed in January. Vehicles have been involved in 5,679 collisions in the past five years and average repair bills topped £8,500. There were about 150 crashes during pursuits and 233 officers were charged with driving offences. 
However, Chief Constable Iain Livingstone said that about 96 per cent of the vehicle fleet was operational and on the road.  
"Police Scotland requires significant capital funding to address historic underinvestment in policing," he said. "Our challenge is to make the case to the SPA and the Scottish government that the investment needed to build a sustainable service will improve the lives of our citizens." 
Daniel Johnson, Labour's justice spokesman who obtained the figures, said: "No wonder criminals fancy their chances in Sturgeon's Scotland when the police are driving clapped out bangers. A police car is breaking down patrolling Scotland's streets almost every day, and it is a problem that is getting worse." 
The Scottish government said: "While the allocation of resources is for the chief constable and SPA to determine, we are protecting the police resource budget in real terms in every year of the current parliament, delivering a boost of £100 million by 2021. 
"Total Scottish government funding for the SPA in 2019/20 is increasing by £42.3 million, bringing the annual policing budget to more than £1.2 billion. This includes a 52 per cent increase to the capital budget, providing £12 million more which will fund essential investment in IT infrastructure and support mobile working for officers."