Police Scotland chief condemns 'despicable conduct' of MPS officer David Carrick
Police Scotland's chief constable has condemned the actions of a Metropolitan Police Service officer who was revealed as one of Britain's most prolific sex offenders.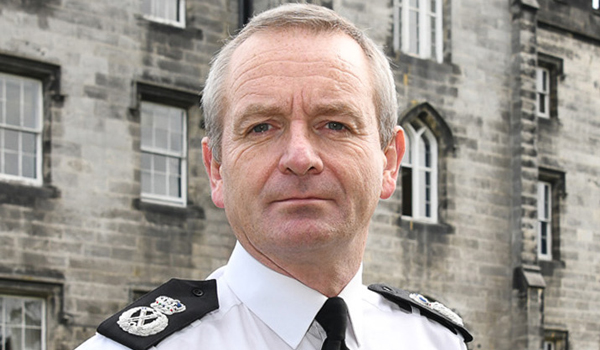 Sir Iain Livingstone described the actions of David Carrick as "absolutely outrageous and despicable conduct from an individual who should have never been in the police service".
Carrick has admitted 49 offences, including 24 counts of rape, after carrying out sex attacks on a dozen women over an 17-year period
Sir Iain, speaking after he was knighted at the Palace of Holyroodhouse in Edinburgh on Wednesday (January 18), said his officers and staff "really value our close relationship with the public of Scotland, we have a very close and genuine relationship".
He added: "Police officers are drawn from the public, the public are the police and the police are the public and nowhere is that truer (than) in Scotland, but we need to earn that trust and that's something we do every single day."
His comments came as the force continues an attempted murder investigation after a police officer was hit by a car driven at them in the Scottish capital.
In addition, Police Scotland revealed that six of its officers were attacked in three separate incidents within 24 hours between January 12 and 13.
Sir Iain vowed those behind the attacks would be brought to justice.
"Police officers come to work to serve the public, to do the right thing and to keep people safe, and any attack on a police officer, any attack on anybody who is serving the public, is utterly unacceptable, outrageous," he said.
"We will investigate them thoroughly, we will bring offenders to justice and hold them to account.
"The safety of officers and staff, the safety of people who serve the public, is of paramount importance."
Commenting on his knighthood, Sir Iain said: "It's a great honour to receive a knighthood for me personally, and for my family, but I also think it's a great recognition for policing in Scotland and the excellent work that the officers and staff of Police Scotland do every day right across the whole of Scotland."