Police Scotland at odds with forces in England and Wales on facial recognition
Facial recognition technology is "currently not fit for use" by Police Scotland, a Scottish government committee has concluded.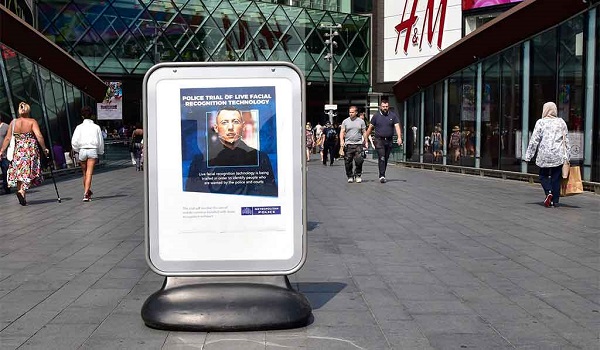 The Justice Sub-Committee on Policing has told Police Scotland that it needs to demonstrate the legal basis for using the technology and its compliance with human rights and data protection legislation before introducing it.
The force initially planned to roll out the technology by 2026 but subsequently pledged to put the plan on hold and committed to take part in a wider debate about the implications of the software.
A report published on Tuesday (February 10) as part of the committee's inquiry into the advancement of the technology said it was "known to discriminate against females and those from black, Asian and ethnic minority communities".
The report added: "The use of live facial recognition technology would be a radical departure from Police Scotland's fundamental principle of policing by consent."
Committee convener John Finnie warned of a "facial recognition Wild West" without a legal framework in place to protect the public and police.
"It is clear that this technology is in no fit state to be rolled out or indeed to assist the police with their work," he said. "Current live facial recognition technology throws up far too many 'false positives' and contains inherent biases that are known to be discriminatory."
News of the Police Scotland position emerged the same morning that the Metropolitan Police Service (MPS) began deploying live facial recognition camera technology in Stratford, East London.
According to a tweet issued by the force this morning, the technology will be used at key locations in Stratford between 11am and 4.30pm to "aid the fight against serious crime in London, while helping to find missing children and vulnerable people".
The move follows last month's announcement by the MPS that facial recognition technology had moved past the trial stage and was ready to be permanently integrated into everyday policing.
Its deployment has provoked criticism from privacy groups such as Big Brother Watch, which have warned that the new development in technology represents "an enormous expansion of the surveillance State and a serious threat to civil liberties in the UK".
However, the MPS insists that it has fully tested the system using police staff. The results suggested that 70 per cent of the wanted offenders would be identified as they walk past the cameras and that the system generated a false positive for only one individual out of 1,000.
"We are using a tried-and-tested technology and have taken a considered and transparent approach in order to arrive at this point," Assistant Commissioner Nick Ephgrave said last month. "Similar technology is already widely used across the UK in the private sector. Ours has been trialled by our technology teams for use in an operational policing environment."
Police Scotland Assistant Chief Constable Duncan Sloan said it would now conduct a public consultation on the live software and keep a "watching brief on the trialling of the technology in England and Wales".