Police response to rural abuse 'largely inadequate'
There is a "shocking picture of domestic abuse in rural Britain" with victims isolated, unsupported and unprotected, according to new research.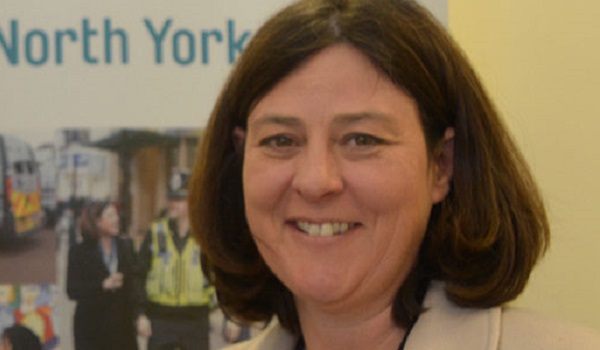 A study on behalf of the National Rural Crime Network (NRCN) claims victims are being failed by the system, services and those around them.
The NRCN claims findings from an 18-month intensive study "are stark, disturbing and lead to an urgent call for action from government, the police, society and us all".
Julia Mulligan, NRCN chairand North Yorkshire police, fire and crime commissioner, apologised for failing victims.
"This report is clear – domestic abuse is hidden under our noses, hidden by abusers who like to keep it that way and on a scale of abuse hitherto unseen.
"All parties with a duty to help victims; the police, support services, charities, police and crime commissioners, health services, and many others, need to understand that we have missed this. We have let victims and survivors down. We have collectively failed. We need to put that right. And for all of that, let me be the first to apologise to those we have failed.
Researchers spoke to 67 victims in seven force areas – Durham, Derbyshire, Devon and Cornwall, Dorset, Lincolnshire, North Yorkshire and Nottinghamshire – and found that domestic abuse lasts on average, 25 per cent longer in most rural areas.
Their report Captive & Controlled: Domestic Abuse in Rural Areas, published on Wednesday (July 17), finds that exiting abuse is harder, takes longer and is more complex for rural victims as there are significant additional barriers in rural communities compared with urban areas.
It says abusers take advantage of rural settings to isolate and control victims. And the close-knit nature of rural communities can facilitate abuse by unwillingly keeping domestic abuse hidden.
And the police response is "largely inadequate", the NRCN claims. Despite improvements made in recent years, victims get a poorer service in rural areas.
"Some of this is due to a lack of female police officers being available in rural areas, as well as fewer officers with appropriate domestic abuse training. And the further the victim is from a visible police building, the less likely they are to call the police," the report claims.
The NRCN called on chief constables to take action to improve rural provision "as soon as possible".
Ms Mulligan added:"This report has been over a year in the making. I have spoken to many people about the emerging themes and everyone has nodded and said yes, we know there is domestic abuse in rural areas, yes we know there are problems for victims. But now, with the publication of this report – the first ever to look at domestic abuse specifically through the lens of rurality – its scale and nature is starkly exposed for the first time. Nodding and promising to carry on much as we do now is not good enough.
"This report must surely be a catalyst to help us better protect the women, children and men in rural communities who suffer daily at the hands of calculating, manipulating, controlling and violent abusers."
A Home Office spokesperson said: "Domestic abuse is a horrendous crime that we are committed to tackling. We outlined that commitment today (July 17) by introducing the landmark Domestic Abuse Bill in Parliament.
"Whether it takes place in our rural communities or cities, we are supporting chief constables and police and crime commissioners so they can deploy resources as they best see fit to tackle crime, including domestic abuse.
"The new Domestic Abuse Commissioner will play an important role in monitoring the provision of services for victims of domestic abuse, including those in rural communities."