Police response to burglary, robbery and theft 'not consistently good enough', says HMICFRS
Too many victims of burglary, robbery and theft "aren't getting the justice they deserve" with forces  missing opportunities to identify and catch offenders, according to a new report.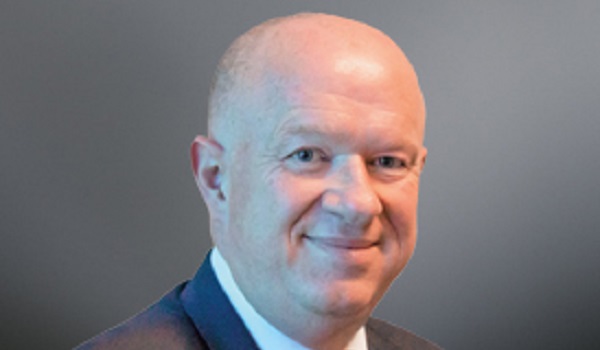 Her Majesty's Inspectorate of Constabulary and Fire and Rescue Services (HMICFRS) found the police response to serious acquisitive crime (SAC) is not consistently good enough – and victims face a postcode lottery when it comes to how thoroughly officers might investigate crimes.
The inspectorate wants forces to "go back to basics" to ensure they are conducting investigations effectively.
Andy Cooke, HM Chief Inspector of Constabulary, said failing to target SAC "damages public confidence in policing".
"Burglary, robbery and theft are not minor crimes. They are crimes that strike at the heart of how safe people feel in their own homes or communities," he said. It isn't just a 'volume crime'.
"It affects people on a daily basis. And failing to target it damages public confidence in policing."
Mr Cooke added: "The response to SAC from policing isn't consistently good enough. Too many offenders remain at liberty and most victims aren't getting the justice they deserve.
"Forces are missing opportunities to identify and catch offenders, from the moment a member of the public reports the crime to the point where a case is finalised.
"A lack of experienced officers means that too often, these crimes are being investigated poorly and are not adequately supervised – often because supervisors themselves are inexperienced and overstretched.
"Depending on where in England and Wales they live, some victims of SAC are more likely than others to get a thorough investigation from their force. This postcode lottery can't be justified."
HMICFRS said that in 71 per cent of burglary reports it examined, police had not given victims any advice on how to preserve the crime scene during their initial call, meaning vital evidence may have been lost.
Some forces were also failing to identify repeat victims or conduct a good enough vulnerability risk assessment, with many needing to do more to recognise the harm caused by SAC.
HMICFRS also found forces lacked investigative capacity and capability to effectively tackle burglary, robbery and theft. In some instances, the capability of police personnel was also called into question.
"This was either due to a lack of practical skills or a lack of access to joint tasking or problem-solving processes that would help them get better results," said the report. "In some forces, where frontline uniformed response officers investigate SAC, many of those officers told us administration and competing demands delay investigations."
Inspectors also reported investigations were not being "appropriately or thoroughly supervised", with a third of cases examined having insufficient evidence of proper supervision.
According to HMICFRS, "inadequate digital forensic capability" was often hindering investigations as well.
"Too often, forces' digital forensic, technological and analytical capability isn't good enough to let them carry out thorough investigations, and capacity is frequently limited," it said. "This affects how far an investigation can go and causes significant delays. Most forces need to improve in this area and make the most of the increasing evidential opportunities available through the changing digital landscape."
In addition, compliance with the code of practice for victims of crime in England and Wales, known as the Victims' Code, which sets out the minimum standards victims should expect, was "inadequate" in 46 per cent of investigations and victim needs assessments were "rarely" completed.
The report pointed to a national detective shortage and a large number of inexperienced officers as contributing factors to poorer responses, as well as pressure on operators to take 999 calls and collect the "bare minimum" of information from victims.
Mr Cooke said many detectives felt "disengaged and devalued and frustrated that they can't give the quality of service that the victims deserve".
SAC includes personal robbery, theft from a person, theft of and from a motor vehicle, and domestic burglary, but does not include commercial burglary or robbery of business property.
To tackle SAC, a focus on crime prevention needs to be a cultural imperative that permeates throughout the force, said HMICFRS.
It added: "Officers need to consider why a crime took place, what can be done to prevent it reoccurring, and how they can minimise risk to prevent future victimisation.
"It is crucial that police personnel have the training to understand how this applies to their roles, regardless of what capacity or specialism they work in. And they need the skills to carry out effective problem-solving.
"In some forces there is an ethos of problem-solving and putting preventative solutions in place. But in other forces we found prevention and problem-solving are seen as neighbourhood policing activities. In these instances, investigators do not understand the relationship between crime investigation and crime prevention well enough, or how they can make an impact on prevention."
HMICFRS has now made a number of recommendations to forces to improve their approach, including giving victims timely and appropriate advice during their initial call, carrying out risk assessments, clearly recording them, and flagging those re-victimised for further support.
In addition, it recommends that all forces should ensure SAC investigations are subject to effective supervision and direction.
"The current low charge rates for these crimes are unacceptable and unsustainable – there needs to be a concerted drive to address this issue because it directly affects the public's confidence in the police's ability to keep them safe," said Mr Cooke.
"We found that some police forces are working hard to tackle these crimes and uncovered some excellent examples of innovative and effective practice. We hope that other forces will follow these examples.
"We've made two recommendations for police forces to go back to basics by improving crime scene management and ensuring proper supervision so that investigations are conducted effectively."
National Police Chiefs' Council lead for acquisitive crime, Deputy Chief Constable Amanda Blakeman, said: "We absolutely recognise how invasive and traumatic it is to be a victim of these serious offences and police take them seriously, already investing significant resources in preventing and investigating serious acquisitive crime.
"Policing must continue to work hard to provide the appropriate advice and support to victims, applying best practice so that there is consistency in our overall response, and most importantly bring offenders to justice.
"This report highlights where there are gaps, identifies where police are getting it right, and acknowledges the significant demands on the service. We will now look at these findings in greater detail and work to assist forces in implementing improvements to their force level responses. Through Operation Uplift, forces are already working to increase capacity, bringing more detectives in to policing and training them to a high standard."
She added: "Increased demand has led to forces prioritising cases with a realistic prospect of prosecution. Police can, and do, use alternatives outcomes like cautions or restorative justice where it is appropriate to do so. We will always prioritise attending home burglaries and provide support to those victims who may be particularly vulnerable, such as the isolated elderly.
"Chief constables will always have to make difficult operational decisions, including the dispatching of officers, based on an assessment of the level of threat and risk.
"Particularly for these types of offences, police focus on targeting prolific offenders, organised crime networks, and ensuring effective prevention measures are in place."
The Association of Police and Crime Commissioners (APCC) said acquisitive crime makes up a significant percentage of offences and "the profound effect it has on victims should not be underestimated".
APCC joint local policing leads, and police and crime commissioners (PCCs) Steve Turner and Jeff Cuthbert, said: "This is a comprehensive report which highlights fundamental areas for improvement when it comes to how police respond and investigate acquisitive crime such as robbery, burglary and theft.
"Her Majesty's Chief Inspector of Constabulary labels the low charge rates across forces as 'unacceptable and unsustainable'. As commissioners we will continue to hold our forces to account and we will be monitoring these figures very closely going forwards.
"We will ensure these recommendations receive the necessary attention and action they require, with a view to supporting forces in their compliance of the victims' code of practice.
"We know that prevention can also be key and as PCCs we are best placed to deliver on this locally. We will continue our work around funding services and initiatives to support all victims of crime and reduce crime in our communities."