Police respond to fraud in an inconsistent manner
An inspection of the police response to fraud has found that organisational structures are failing to work, despite the crime being identified as a national threat.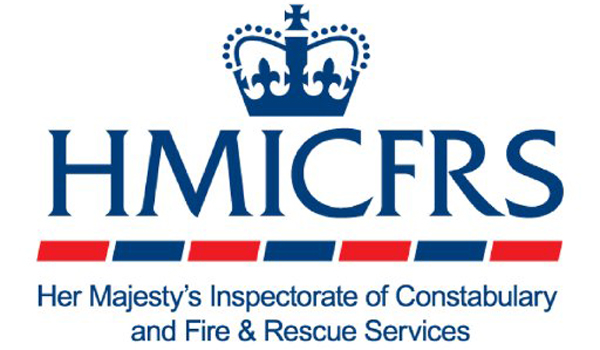 Her Majesty's Inspectorate of Constabulary and Fire and Rescue (HMICFRS) report published on Tuesday (April 2) said it is time to ensure a clearer strategy that does not leave victims of fraud confused and disillusioned.  
The absence of a national strategy has meant forces have developed their own differing responses to the threat, and as a result good practice was not widely adopted.  
Any good practice that had been identified was not sufficient for coping with the scale of fraud nationally.  
HMICFRS Inspector Matt Parr said it was calling on the police service to make a choice: "Either continue with the current inconsistent approach, which puts members of the public at a high risk of becoming victims of crime or look at ways to improve that will start to make a difference." 
Resources were not placed on efforts to prevent fraud from occurring in the first place, but rather just the investigation and prosecution of fraud. HMICFRS said it was not clear what the police's responsibility was for protecting the public from fraudsters.  
The national lead force for fraud is City of London Police, which is responsible for Action Fraud and the National Fraud Intelligence Bureau. Despite putting forward a national strategy draft, no forces were putting it to practical use.  
The grants that fund this are allocated to the force by the Home Office on an annual basis. HMICFRS found that this does not allow for long-term planning.  
This inhibits the force from producing a national strategy that the inspection found was necessary.  
Nonetheless, the inspection found that City of London Police should retain responsibility for fraud.  
Of the 11 forces inspected, only two considered fraud a priority. Furthermore, most forces were unaware of the eight priority areas for intelligence gathering identified by the National Fraud Intelligence Bureau.  
This leaves forces and regions working in isolation and routinely left out of regional intelligence-gathering requirements.  
As a result, the report said this had become an obstacle to "improving the understanding of the demand from fraud".  
By September, HMICFRS recommended that the National Police Chiefs' Council (NPCC) Coordinator for Economic Crime should issue guidance on how to accurately record on National Fraud Intelligence Bureau 'disseminations for enforcement', to ensure consistency and clarity for fraud recording processes.  
And with immediate effect, the NPCC should work with the College of Policing to issue advice on good practice.  
By 2020, HMICFRS says a national strategy for fraud should be developed in consultation with the Home Office and the Director General of the National Economic Crime Centre. It should make clear the roles and responsibilities of police forces and regional organised crime units; define the relationship between City of London Police as the national lead force, the National Crime Agency and other relevant bodies; and, define how fraud intelligence will be developed, disseminated and put to effective use by police forces and the National Fraud Intelligence Bureau.  
Mr Parr added: "The current model of local investigations supported by national functions is the right one. But processes need to be much more efficient, and performance must be managed to provide the best possible service that available resources will allow. We did find examples of local investigators providing victims with excellent service, but they are hampered by the lack of government or national policing strategies for tackling fraud. This has profound implications in how forces understand roles and responsibilities, how the public is protected from fraud and how victims of fraud are treated by police forces. 
He also noted that seven of the 11 forces we inspected were unable to provide basic data on the demand fraud places on them. 
"Despite good evidence, some cases were simply being dropped, with staff believing their function was to reduce demand. While we acknowledge the pressures on the police service, this simply cannot be acceptable," said Mr Parr. 
"The recommendations in this report highlight the areas where police forces and other organisations need to improve. In particular, there needs to be stronger strategic leadership to tackle fraud. Without that leadership the current situation will continue, with fraudsters feeling like they can act with impunity and victims feeling confused and disillusioned. This has to change." 
The Association of Police and Crime Commissioners lead for fraud and cybercrime, Clive Grunshaw, said: "We know the impact that being a victim of fraud can have, both emotionally as well as financially, and this report highlights that a much more joined-up approach is needed to best tackle what is an evolving threat. 
"Crime is increasingly moving online and fraud is no different – around half of all crimes now have an online element, which highlights the evolving nature of the threat officers are faced with. 
"A national effort is required, involving police forces, partner agencies and Government to ensure that good practice is shared and built upon whilst avoiding the 'postcode lottery' we currently have, alongside prevention, which must become a key priority so those who are vulnerable do not become victims. 
"More strategic working must also be resourced appropriately and we will continue to build a compelling case for increases in central police funding, in order to increase capacity and allow for further investment in crime prevention, in the forthcoming comprehensive spending review."