Police prepare for 'graduated withdrawal' of services as virus crisis deepens
Police forces across the country are drawing up contingency plans for the loss up to one third of their staff through illness or self-isolation as a result of Covid-19 (coronavirus), putting additional pressure on their capacity as they take on new duties during the crisis.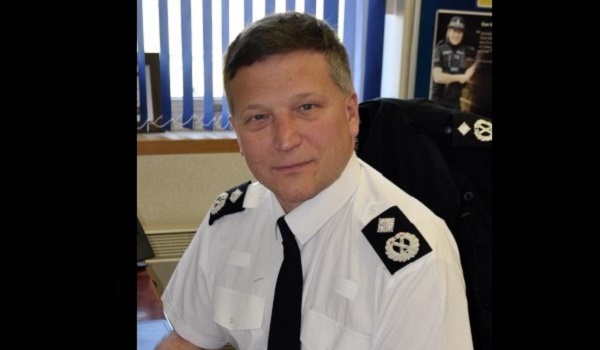 This could lead to a "graduated withdrawal of service" from normal police duties if the outbreak worsens, senior officers have warned.
Deputy Chief Constable Paul Netherton, the National Police Chiefs' Council lead for civil contingencies, told an emergency meeting of the Home Affairs Select Committee that the impact on policing would depend on the severity of the epidemic.
"At this moment in time we don't see it impacting on day-to-day service delivery, but as things change and absence rises – and we can see that is coming – things will have to change and we will adjust our service accordingly," he said.
"As things become more and more challenging, we will withdraw from some activities, prioritise, and take a graduated withdrawal of service approach. There are quite a lot of things we can take away that don't have a visible impact and won't make the public feel less secure and safe."
Special constables and retired officers are likely to be called up on to work full-time to assist with the crisis. Mr Netherton said the measures could be introduced "to maximise our capacity".
Responding to crimes and threats to public safety will be prioritised above routine patrols and neighbourhood policing, he said, adding: "That will mean services are reduced in some areas."
Mr Netherton said the decision on which services to withdraw would be up to the chief constable of each regional force, but that national guidance was also being drawn up.
At the same meeting, Assistant Chief Constable Owen Weatherill, strategic lead for the National Police Coordination Centre, said priorities would change between different forces but "the core functions we will deliver is around emergency response and threat to life".
A growing number of police officers are in self-isolation after developing symptoms that could be coronavirus, including the chief constable of Merseyside Police, Andy Cooke. One officer in South Wales Police has tested positive for the virus.
New government guidance saying that anyone who has a family member with coronavirus symptoms must self-isolate for two weeks is also having an impact on staffing.
Mr Netherton called for testing for Covid-19 to be speeded-up for emergency workers – but said doctors, nurses and paramedics "are going to require that before us".
He added: "If there is any spare we will take it because it's about getting our staff back onto the front line."
A government Bill is being placed before the House of Commons today (March 19) that will give police new powers to detain those who refuse to self-isolate.
In a statement about the content of the 'Coronavirus Bill', the Home Office said: "Public support and compliance is crucial and we are grateful for the flexibility people have shown, but we need to ensure police and immigration officers have the authority to enforce these measures where necessary.
"Therefore, the Bill will enable the police and immigration officers to detain a person, for a limited period, who is, or may be, infectious and to take them to a suitable place to enable screening and assessment."
Mr Netherton reassured the MPs that the powers would not be misused.
"They are not designed to be something that police can use on the street willy-nilly," he said. "They are designed to support Public Health England, they are designed as part of a medical issue, not a general policing issue. I wouldn't want the public or anyone else to think suddenly the police have got these draconian powers, they can lock-up anybody just because they cough."
Responding to the measures announced ahead of the publication of the Coronavirus Bill, APCC Chair Katy Bourne said: "I welcome the enhanced powers announced to strengthen the powers of police and immigration officers. These need to be used proportionately and only when absolutely necessary to do so.
"It is important that police officers are given the tools and powers they need and it is reassuring that the Government has limited the lifespan of this change. During these unprecedented times, PCCs will continue to work closely with Chief Constables, health and other partners to ensure our communities are kept as safe as possible.
"In addition, proposals to scale up the use of video in court hearings is also eminently sensible and recognises that technology solutions – like the video enabled justice programme I have been leading – can keep the wheels of justice turning even when courts are closed."
However, the National Chair of the Police Federation of England and Wales, John Apter, questioned what measures were being in put in place to protect officers called upon to detain those refusing to self-isolate.
"We must have clear guidance for officers about how we deal with people who are affected with the virus. We must ensure that officers dealing with COVID-19 related incidents receive the protection and support they need," he said.
"Police officers will always do their best. They are professional, dedicated people – but behind the uniform they are human beings. They are mums and dads, sons and daughters – this is why we are working with the National Police Chiefs' Council to ensure they get the clear guidance and protections necessary so that they can ensure we are able protect the public."
The issues being caused by the virus are particularly acute in London, where around a quarter of all deaths as a result of Covid-19 are expected. Building work is underway to construct temporary mortuary facilities close to major coroner's courts to deal with a further spike in the number of fatalities.
Supermarkets in London have asked the government to provide police support to deter unruly behaviour when the city goes into lockdown. According to Reuters, retailers are concerned that panic buying could spike if further restrictions are imposed.
More than 950 people have been diagnosed with coronavirus in the capital – a third of all UK confirmed cases, which currently stands at 2,626.
Up to 20,000 troops have been placed on standby to assist during an expected lockdown in London to be announced in the coming days. They will provide support to the NHS, with tank drivers ready to transport oxygen supplies to the health service as needed. They could be asked to man roadblocks and help run hotels as hospitals if required.
The Ministry of Defence (MoD) said a Written Ministerial Statement will be laid in Parliament today calling up reservists to join the effort. The MoD has cancelled all 'Rest and Recuperation' for overseas forces to cut the risk of them returning to duty with the virus.