Police praise 'brilliant initiative' from students to stop drinks being spiked
West Yorkshire Police has praised a " brilliant initiative" from students at Huddersfield University who have created fabric drink toppers to protect glasses against spiking.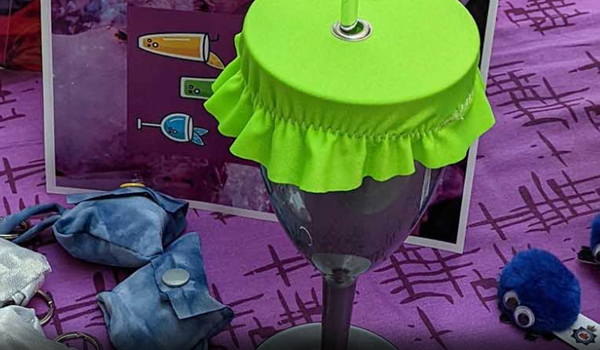 The 'Huddie' toppers were designed and made by the university's Costume Society following after students were challenged by the campus Safer Student officer Police Constable Phil Hardy to create something that would help tackle the issue of drink spiking.
The toppers fit over glasses and have holes cut in for straws. They are being sold to students with all proceeds being donated to the local charity Women Centre, which provides a range of services for women in the area.
Students have also produced a range of advice literature to accompany the toppers.
Chief Inspector Graham Dyson said: "This is a brilliant initiative and I congratulate students from the Costume Society for their creativity in creating the new Huddie.
"The university does not have an issue with drink spiking and reports remain very low in Huddersfield generally, but we are very keen to keep raising awareness among students to help them feel safer and put prevention measures in place.
"Huddersfield has a vibrant student night-time economy and we work closely with the university and our licensees to make sure it remains a safe place for all those who use it."
He said officers in the Kirklees district engage closely with the university and students union and there has been dedicated officer on campus for students to speak with for a number of years.
The toppers initiative has also won the 'Campaign Recognition Award' from the university's Students Union.
A report published this week by the Home Affairs Committee said not enough was being done to support spiking victims and it will remain an "invisible crime" unless action is taken to improve awareness, with many incidents going unreported (see https://www.policeprofessional.com/news/mps-call-for-more-action-on-invisible-crime-of-spiking/).