Police pay rise follows PRRB warning over motivation
Police officers are due to receive a 2.5 per cent pay rise as workforce reforms are again criticised by the independent review body.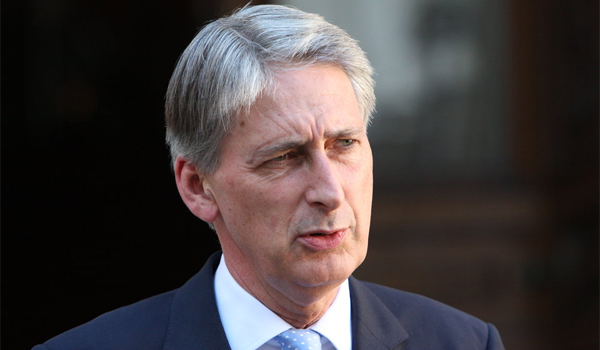 Chancellor Philip Hammond has approved seven independent pay review recommendations, meaning earnings of almost one million public sector workers will see increases above inflation.
Police constables will receive up to £978 more this year, the Treasury claims.
The move follows a warning contained in the latest Police Remuneration Review Body (PRRB) report, which said that officers felt the decision to reject its previous recommendations was handled badly.
The announcement on Monday (July 22) includes a consolidated increase of 2.5 per cent awarded to all ranks at all pay points. There is also a corresponding increase to London Weighting and the Dog Handlers' Allowance and an increase in the on-call allowance for officers in the federated ranks from £15 to £20 for each 24-hour period on-call.
The increases will be implemented with effect from September 1, 2019.
The PRRB also invited a proposal for superintending ranks to receive the on-call allowance.
The increases are part of a single year award after it rejected the National Police Chiefs' Council's (NPCC's) option of a three-year pay deal, as the proposal "was not fully developed".
The PRRB was again highly critical of workforce reforms after Home Secretary Sajid Javid asked it to also review the NPCC project.
Its report said considerable concerns were raised about the assumption that reforms would be cost neutral and urged the Home Secretary to consider additional funding for the changes being proposed.
And it said robust performance managements were not yet in place to support the NPCC's desired pay mechanism built on competence.
"For the police, implementation of performance assessment, and the connection between this and pay, represents a significant cultural change. The full impacts of these aspects of the reform programme have not been properly recognised," the report said.
The PRRB questioned whether enough attention has been given to longer-term cultural implications of the reform project. It said, if successful, the changes will ultimately produce "a graduate-only police force".
"This in turn will create a cadre of police officers with very different career expectations and ambitions from their predecessors," the report adds.
"The new generation of graduate-level officers may no longer view policing as a career-long vocation. This may lead to implications for career lengths in policing and the ability of forces to retain the officers they need to operate effectively."
The warning comes as Lincolnshire Police launched a judicial review of the College of Policing's Police Education Qualifications Framework, which requires recruits to have a degree or join as an apprentice and study for a degree alongside working as a student officer.
"For the changes to be agreed and delivered by 43 separate and independent police forces, each with different priorities and resources, represents a considerable obstacle to the success of the project," the PRRB report says.
"We are still not clear whether or how the leadership of the 43 separate forces can be persuaded to settle on a single vision, and to implement it uniformly."
It welcomed the appointment of a new NPCC lead for pay and workforce reform and suggested an external evaluation of changes be carried out.
In what is likely to be the last major announcement before both Mr Hammond and Prime Minister Theresa May leave office this week, the two politicians praised the contribution of public sector workers.
Mr Hammond said: "Public sector workers deliver Britain's world class public services and should be properly rewarded, which is why I'm confirming a second year of above inflation pay rises today.
"This is in recognition of the hard work of millions of people, including soldiers, teachers and doctors, and will help us recruit and retain the best staff.
"We are able to afford these pay rises because our balanced approach means we have reduced our debt while investing in public services, including pay."
The pay rise follows eight years of below inflation rises and two years in which the PRRB's recommendations have been rejected by the Cabinet, in favour of smaller rises.
The Police Federation of England and Wales (PFEW) sought judicial review of the Home Secretary's announcement in 2018 that police officers were to receive just two per cent, against a three per cent PRRB recommendation.
And the Police Superintendents' Association questioned the legitimacy of the claim that the PRRB is independent.
In its latest report, the PRRB said that while its role is advisory, it found "considerable dissatisfaction from police officers about the way last year's pay award was handled".
And it warned the Government to consider the motivational aspects of the decisions it takes and the message it conveys about the value of the Review Body process when making an award this year.
PFEW National Chair John Apter said: "Police officers have suffered nine years of pay freezes and pay caps. So while this pay award represents the highest received since 2010 it is not what we and the Police Superintendents' Association jointly asked for – however it is better than the derisory rise our members were given last year.
"And it is positive to see the Government abiding by proper process and accepting all the recommendations of the PRRB which it has failed to do for the past two years. But this must be just the start of getting police officers pay back to the level it should be."
Mr Apter continued: "This rise does little to redress the 18 per cent real term pay cut our members have experienced over the past nine years, and the Government must go further.
"Before the next pay award, the Chancellor will announce the results of the Comprehensive Spending Review – and that must include substantial, centrally-funded investment to ensure the service is fully and properly resourced – encompassing a significant, real-term rise in officer pay.
"We have heard a lot of promises about the future of policing made by the two candidates vying to become Prime Minister – but whoever takes over must ensure that they commit the necessary funding to make these promises a reality, and to ensure the public gets the police service it needs and deserves," Mr Apter said.
In a written ministerial statement to the House of Commons, Mr Javid said: "Thanks to the Government's balanced approach to public finances – getting debt falling as a share of our economy, while investing in our vital services and keeping taxes low – we are able to continue our flexible approach to pay policy, allowing us to attract and retain the best people for our police forces.
"We consider all pay awards in light of wider pressures on public spending. Public sector pay needs to be fair both for public sector workers and the taxpayer. Around a quarter of all public spending is spent on pay and we need to ensure that our public services remain affordable for the future. In addition to their pay, police officers continue to benefit from defined benefit pensions, which are among the most generous available.
"It is also vital that our world class public services continue modernising to meet rising demand for the incredible services they provide, which improve our lives and keep us safe."
Other pay rises announced today include 2.75 per cent for school teachers, 2.5 per cent for consultants and dentists, 2.9 per cent for Armed Forces personnel, at least 2.2 per cent for prison officers and two per cent for senior civil servants and senior military staff.