Police officers recognised for bravery and dedication to communities
Police officers from across Scotland will be recognised for lifesaving acts of bravery and commitment to their communities at a special awards ceremony this month.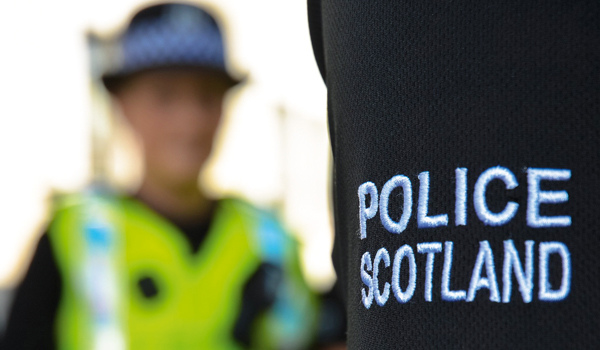 A total of 20 officers, including constables, campus cops, detectives and probationers, have been shortlisted for the Scottish Police Federation's (SPF) annual awards.
It includes PCs Andrew McLaughlin and Ibrahim Malik, who arrested a dangerous suspect despite being rammed by a vehicle in a scene described as being like "something out a film".
PC McLaughlin and PC Malik were repeatedly attacked and faced a number of threats to their lives during the incident in Hamilton, Lanarkshire.
They were involved in a "high octane" car chase, with their vehicle being rammed several times by the suspect, who had "access to weapons".
The pair were able to successfully apprehend him when he made off on foot after deserting the stolen vehicle he had been driving.
Incredibly, the incident, which occurred in Hamilton last November, took place on PC Malik's first day on the job.
The constables have been nominated for the Team Bravery prize, along with PCs Gary Hutchison, Andrew Glen, Paul Lambert and Keir Samson, who have been credited with saving the lives of two people during a stabbing incident in Glasgow.
Three officers have also been shortlisted for the Individual Bravery award including PC Christopher Martin who stopped an armed man from entering a Glasgow hospital when he was still in his probationary period.
Fellow nominee Evie Coultas, who is a campus cop at Knightswood Secondary School in Glasgow, stopped a man attacking a driver while she was off-duty, and Inverness-based PC Paul Phillips, who was also on a day off, stepped in to deal with an armed man on a busy road.
Other nominees include a police negotiator who has successfully intervened in dozens of incidents, and a campus cop in Glasgow who works tirelessly to support pupils.
Meanwhile, former Dalkeith-based officer Glen Sives, who died last year, has been nominated for a post-humous award in the Community Commitment category after he returned to service following his retirement and raised thousands of pounds for charity.
Colleagues said the officer will "forever leave a positive impact" on the Midlothian town.
PC Laura Evans is shortlisted in the same category after she took a demotion to relocate from the central belt to Dunoon and now spends her time serving the rural community and helping elderly and vulnerable people.
And Police Inspector Laura Gibson, who is based in Glenrothes, Fife, has been nominated for the Unsung Hero award in recognition of her work to tackle the stigma around mental health.
PI Gibson has used her own experience of mental health challenges to support officers and the wider public and delivers mental health first aid training.
The awards ceremony will be held at Dynamic Earth in Edinburgh on Thursday (November 23).
Prizes will be presented by Police Scotland Chief Constable Jo Farrell, Justice Secretary Angela Constance, Scottish Police Federation chair David Threadgold, Scottish Police Authority chair Martyn Evans, and Les Gray from sponsors Philip Williams.
A special Chair's Award will be announced on the night, and there is also a category to name the 'Cops' Cop of the Year'.
Mr Threadgold said: "Our annual awards are designed to recognise and celebrate the individual and team acts of bravery and dedication to our communities that we see day in, day out in policing.
"We are incredibly proud of all our nominees, and while there can only be one winner in each category, we are grateful to each of them for their amazing achievements.
"Police officers continue to face unprecedented challenges, but these awards are an opportunity to pause and reflect on the fantastic work that they do.
"These stories reflect what being a police officer is all about and we wish everyone who has been nominated the very best of luck on the night."
Ms Farrell said: "Policing brings huge value to our communities: keeping people safe from harm, protecting the vulnerable, bringing criminals to justice, solving problems and reducing offending.
"These awards shine a light on how officers stand up for and with our communities and I am extremely grateful to the Scottish Police Federation.
"I commend and thank all police officers and their families for their commitment to public service and offer my warmest congratulations to award nominees and recipients."