Police officer charged with murder following Taser death
A West Mercia Police officer has been charged with murdering a former Aston Villa footballer.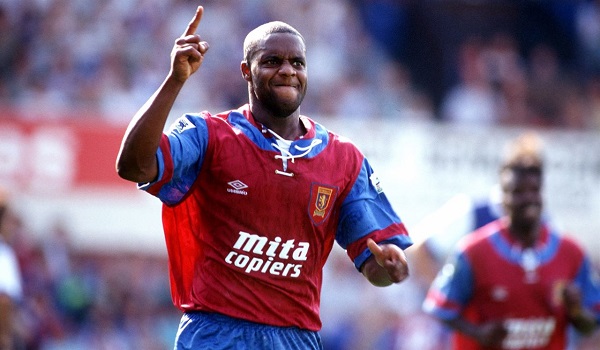 A spokesperson for the Crown Prosecution Service (CPS) said: ""Following the death of Dalian Atkinson in Telford on August 15, 2016, the CPS has today authorised a charge of murder against a West Mercia Police constable."
"A second police constable, from the same force, has been charged with assault causing actual bodily harm (ABH)."
An alternative charge of unlawful act manslaughter has also been put forward by the CPS for the officer accused of murder.
The CPS has not named the two police constables as it understands their defence lawyers will be applying for anonymity during the proceedings.
Mr Atkinson's family has been informed. This decision was made following a careful review of all the evidence presented to us by the Independent Office for Police Conduct following an investigation."
Speaking on behalf of the family of Mr Atkinson, solicitor Kate Maynard, of Hickman and Rose, said: "Dalian's family welcomes the decision to put the conduct of police officers before a jury but regrets that already more than three years have passed since Dalian died."
Dalian Atkinson is best known for playing professional football for Aston Villa but also represented Ipswich Town, Sheffield Wednesday, Manchester City, Real Sociedad, Metz and Fenerbahçe.
The officers will appear at Birmingham Crown Court this afternoon (November 7) after an appearance at the City's magistrates' court.