Police 'not ready' to deal with technology-enabled crime
The police service must agree a policing philosophy as leaders say they are struggling to cope with new policing realities, according to a major new study.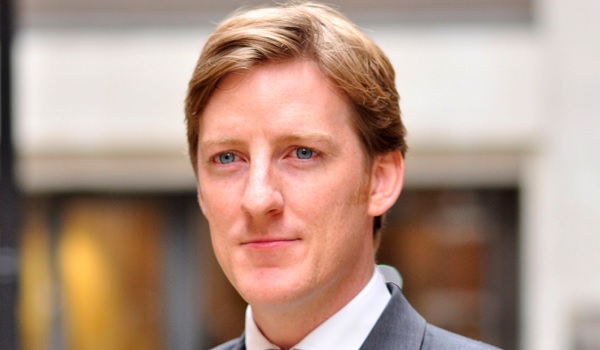 A survey of more than 100,000 police personnel found that senior officers and staff view technology-enabled crime as the biggest challenge (rated as nine out of ten), but rated police 'readiness' to deal with it as just two out of ten. 
Policing 4.0, published by consultants Deloitte on Tuesday (September 18) said rising demand and budget restraints have forced UK police forces to evolve but questions remain as to whether policing has fully adapted yet to address the profound and continuing shifts in patterns of crime, society, policy and technology. 
The in-depth research found rapid developments in technology, spending reductions and profound shifts in society, and patterns of crime have contributed to changes in police structures, recruitment approaches, ways of engaging the public, investigative methods, approaches to preventing crime, supporting victims and protecting the vulnerable. 
While progress has been considerable, it is sporadic, the report adds. 
"In our research, we have found pockets of excellence in the UK and internationally for almost every policing activity but we also found some forces struggling to cope with deep spending reductions, increased demand and a faster, more complex, and more scrutinised policing environment. 
"In pockets of the country, 999 calls are being left unanswered, detection rates are falling, investigations are collapsing, and the preventative work of neighbourhood policing teams has been dramatically reduced. 
"Policing leaders are working tirelessly and with skill to address problems, but are deeply concerned about policing's capacity to harness technology effectively and police 'readiness' to deal with crimes enabled by technology," the report says. 
"Politicians and policing leaders – nationally and locally – have some big choices to make about their role, priorities, and policing philosophy. They must decide which new capabilities they will need to invest in to cope with policing's new realities." 
The report provides a new framework for thinking about key policing choices and a set of ideas and case studies of success to support decision making while sharing a vision for the future of policing.  
This includes creating a consensus on a policing philosophy, such as the level of enforcement or prevention activity the service should provide – a conflict often seen when deciding on resource allocations. 
Richard Hobbs, Policing 4.0's lead author at Deloitte, said this lack of agreed philosophy means these choices are made more difficult, adding that the UK could learn from New Zealand where there is a publicly stated 'prevention-first' culture across all policing. 
Other results of the survey include:  
Terrorism was seen as the second biggest challenge behind technology-enabled crime (rated seven out of ten), however, police leaders were confident they were prepared for the threat (also seven out of ten).

 

Leaders were concerned about their capacity to adopt technology effectively with readiness for implementing new technologies rated at three out of ten.

 
Despite the lack of readiness, the report said the future presents more opportunities than threats but the service must prepare for six new realities:  
Serving a fully digital world, where every crime has a digital footprint, every police function harnesses digital technology, and data is one of policing's most valuable assets;
Outgunned by private sector and civil society, with private investments in crime prevention and investigation vastly outweighing those of a state struggling to fund growing health, care and pensions expenditure;
Responding to a much faster pace of change in every arena, with constant business innovation creating new criminal opportunities and potential policing tools and social connectivity creating a rapid spread of news and ideas;
Harnessing cyber‐physical systems, as a result of exponential growth of sensing technologies and connected ('internet of things') devices;
Using an unknowable volume of knowledge about 'what works' in reducing crime and managing police services; and
Operating with near‐total transparency, due to increasingly omni‐present surveillance of the public and the police.
As leaders consider the right choices and have an immediate focus on the 2019 Spending Review, Policing 4.0 sets out the authors' views on ways that government, police and crime commissioners and police leaders can work together to ensure policing is equipped for the future, suggesting they: 
Involve the public in difficult prioritisation choices and trade‐offs to maintain legitimacy, including through deliberative processes such as citizens' juries.
Have more rigorous, data‐driven conversations about which demands can be serviced and what preventative capabilities are maintained, at different resourcing levels.
Protect 'hard‐edged' crime prevention capabilities to avoid a vicious cycle of simply responding to increasing demand, by:
Managing demand in the short term (through enabling self‐service, setting up resolution centres and other ways of dealing with low level crime more efficiently); 

 
Redefining 'visibility' to include online and telephone interactions, providing a better but cheaper universal policing offer;

 

Engaging public sector partners and businesses in dialogue to determine who is best placed to manage problems (and reallocate responsibilities if needed); and 

 
Ensure organisations are pulling in the same direction, by taking time to build alignment around much clearer, more meaningful organisational aspirations and by clarifying core policing and leadership philosophies.

 
Articulate the capabilities needed to address current and future demands, and assess (and measure) current capability gaps – focusing not just on officer numbers, but the mix of people, processes and technology that will deliver the best outcomes for the public.
Invest in data as a critical organisational asset, one which can empower the workforce, enable the development of productivity – enhancing artificial intelligence tools and support rapid identification and assessment of threats, risk, harm and 'next best decisions'.
Build understanding of those policing services (and investigated) by developing 'Citizen Relationship Management' systems – informed by open source data and wrapped into processes that enable personalised services and tailored approaches to harnessing community and business crime prevention capabilities.
Develop digital transformation capability, embracing user‐led design and developing tools to harness workforce creativity and skills, and support wellbeing (Workforce Relationship Management).
The report concludes: "We see the future of policing as being one in which traditional police values and expertise are augmented, supported by a new clarity of purpose, new uses of data and technology and new approaches to developing and supporting officers and staff. The challenge now is to make that future a reality."