Police legitimacy 'hanging by a thread' after Carrick rape case, warns Humberside's chief constable
Humberside Police's chief constable said "police legitimacy is hanging by a thread" after the offences committed by former Metropolitan Police Service (MPS) officer David Carrick emerged this week.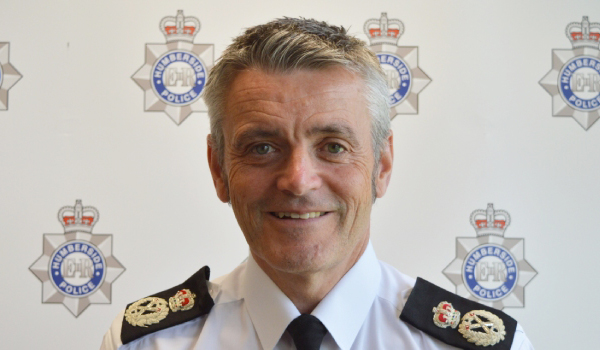 Lee Freeman said it was "one of the darkest weeks for policing" he has known" in his career of almost 30 years.
Carrick admitted 49 offences, including 24 counts of rape, after carrying out sex attacks on a dozen women over an 17-year period.
The Crown Prosecution Service described the case as "one of the most shocking" it has dealt with involving a serving police officer.
Carrick, who was dismissed from the force this week, had come to the attention of the MPS and other forces on nine occasions prior to his arrest in October 2021 but that on none of those occasions had he been charged with a criminal offence.
In an open message to all staff, officers and volunteers at Humberside Police, Mr Freeman said: "This week has been one of the darkest weeks for policing that I have known in 29 years of being a police officer, and I am certain that it has been uncomfortable viewing for many others.
"To see policing described in the way that it has, after the behaviour and offences committed by former Metropolitan Police officer David Carrick have emerged, has already, and will continue to have far reaching consequences for us all.
"Crucially, it has emerged again that serious criminal offences have been committed by a serving officer, who has used his position of trust, as a means by which to commit offences and control his victims.
"It used to be unthinkable that such crimes could be committed by a serving member of a police force, but sadly, I think that for some members of the public, this behaviour is no longer considered unbelievable.
"I feel that the case of Carrick, along with other prominent cases that regrettably precede it, means police legitimacy is hanging by a thread.
"We have to change that."
Mr Freeman, who is approaching his sixth year as chief consable of Humberside Police, said "we must all do more to restore police legitimacy, trust and confidence in the eyes of the communities we serve".
He added: "It is not the first, second or even third recent case nationally.
"He [Carrick]was one of us – like it or not.
"He held the office of constable for many years and committed criminal acts against women that are unimaginable, using his employment as a police officer to facilitate and intimidate his victims
"No colleagues appear to have spoken up – despite many dots being potentially being present that should have been joined up.
"This is yet another incident where a serving officer has abused his position and power."
Mr Freeman said officers need to move from a position of being the silent majority, to being "active guardians of our culture and behaviours before we lose all police legitimacy with our communities and the permissions and the ability to police by consent".
"I genuinely believe that this is a real risk," he added.
"I know there are wider issues in society, and the proposition that policing reflects this to some extent has been made. I have also heard colleagues cite how other sectors (such as teaching, nursing, and doctors) have all had their individual cases where their position of trust has been used to cause harm.
"However, I strongly believe this is a hollow and indefensible position to take. One that fails to recognise the unique position that policing has in a liberal democracy.
"As member of the police service, many of us have the right to take away another person's liberty, by the use of force if necessary, and detain them for up to an initial 24 hours.
"This power is conferred to us on the basis that everyone of us is completely trusted.
"Right now, I feel that this trust has been severely damaged.
"I genuinely believe that the future of policing by consent is under threat, unless we regain public trust and confidence in the behaviour of every single one of us."
Read Mr Freeman's full statement at https://www.humberside.police.uk/news/humberside/news/news/2023/january/chief-constable-message-to-all-staff-officers-and-volunteers-in-humberside-following-events-in-london-this-week/