Police leaders reaffirm commitment to earn confidence of black communities
Policing leaders across the country have reaffirmed their resolution to deliver changes that will earn the confidence of black people one year on from the murder of George Floyd by a US police officer.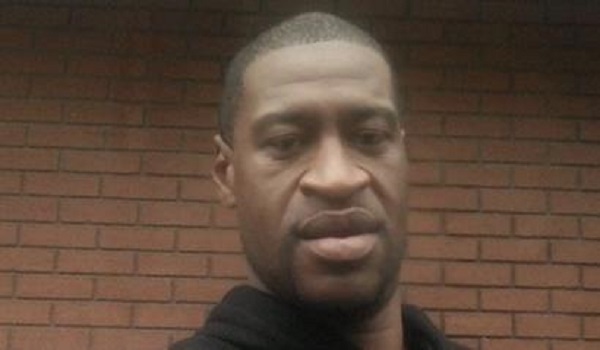 Both the National Police Chiefs' Council (NPCC) and the College of Policing say they have committed senior leadership and resources to developing a programme of change in policing to earn the confidence of black people. The work will build on a range of programmes already addressing racial disparities in areas such as stop and search, the use of force, recruitment, progression and retention.
Sir Dave Thompson, chair of the Police Plan of Action on Inclusion and Race, and vice-chair of the NPCC, said: "The legitimacy and effectiveness of our policing is built on relationships between the police and the public but there are long-standing challenges in our relationships with many black communities. Levels of trust and confidence in policing are significantly lower among some black people and racial disparities exist that we cannot fully explain.
"Much has been done to address racism, discrimination and bias where it has been found in policing but we must now go further and faster, because doing the right thing by investing in community confidence will help to keep everyone safe."
The NPCC said it was developing "a practical programme of change" following extensive consultation with partners and the public.
It added: "This will address disparities in the experiences of black people working in or interacting with policing. The programme must be informed by those likely to be affected by it, so listening and identifying independent oversight have been our first priorities."
The NPCC said its new Independent Oversight and Scrutiny Board "will have the experience, expertise and authority to check and challenge us". An open recruitment to identify an independently minded expert to chair the board is expected to conclude in June.
"The chair will lead on appointing other board members who can bring the necessary expertise, lived experience and challenge to inform, and stretch our ambition. The board will then review our consultation findings and the developing plan so that we can announce our actions and start to deliver tangible changes to build community confidence as soon as possible," said the NPCC.
Bernie O'Reilly, College of Policing interim chief executive officer, said: "The brutal murder of George Floyd a year ago sent waves of anger and rage across communities around the world. Racism and bias across all institutions, sectors and society came sharply into focus.
"The relationship between black communities and police officers also came under intense scrutiny. Over the last year, policing leaders across the UK have reflected on this relationship and committed themselves to addressing race disparities and increasing the level of trust in policing.
"This work is ongoing and much remains to be done. We will continue working to deliver on a Plan of Action on Inclusion and Race, and are hopeful that the recruitment of the chair of the newly set up Independent Oversight and Scrutiny Board will be a significant step in delivering on our goals. It is only by hard work and by listening to black communities that we will be able to improve confidence in policing and continue to keep our communities safe."