Police in San Francisco banned from using facial recognition technology
The US city of San Francisco has banned its police force from using facial recognition tools. During a meeting of the city's board of supervisors on May 14, officials voted eight-to-one to implement a ban on surveillance technology amid concerns that it violates the privacy of citizens.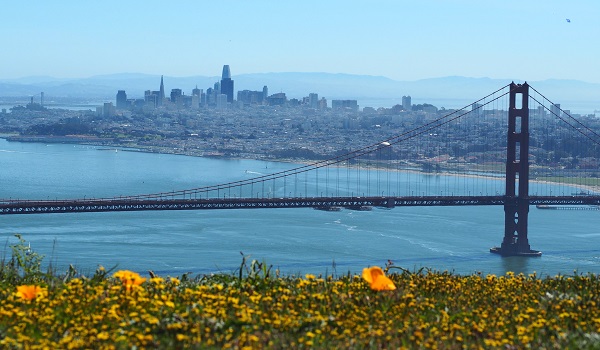 The ban will come into effect on May 21 – the same day a legal challenge to prevent South Wales Police from using similar technology is due to be heard at the Administrate Court in Cardiff. The San Francisco ruling not only stops local agencies from using the technology but also means that administrators of the city must give their approval before any type of surveillance system is purchased. Departments currently using such systems will be required to submit detailed reports into the ways they operate.  
The city has been assessing its use of all surveillance technology since the arrest of a woman called Denise Green in 2014. Ms Green was pulled over by police after her Lexus was mistakenly identified as a stolen vehicle by an automated number plate recognition (ANPR) system. Ms Green sued and the city was forced to pay an estimated £400,000 to settle the matter.  
The campaign to introduce the ban was led by Supervisor Aaron Peskin. "This is about having accountability around surveillance technology," Mr Peskin told the San Francisco Chronicle. "With the narrow exception of the facial recognition technology, this is actually not designed to stop the use of any technologies that we currently employ or may use in the future." 
The ruling was met with approval by civil rights organisations, including the American Civil Liberties Union of Northern California which issued a statement applauding the board of supervisors for: "recognising that face surveillance is incompatible with a healthy democracy".  
However, the ruling has received some criticism. Joel Engardio, vice president of a group called Stop Crime SF, who said a moratorium would have been more appropriate than an outright ban.  
"We agree there are problems with facial recognition ID technology and it should not be used today. But the technology will improve and it could be a useful tool for public safety when used responsibly and with greater accuracy. We should keep the door open for that possibility. Especially when facial recognition technology can help locate missing children, people with dementia and fight sex trafficking. 
Mr Engardio also expressed concern for the future of large public events, such as the Pride parade and Chinese New Year parade. "If the world knows San Francisco isn't using the same technology as other cities to keep our city safe, then we make ourselves an open target for terrorism," he said.