Police ICT Company welcomes new chair
Stephen Mold has promised to "encourage technological enablement on a greater level" as he takes over as chair of the Police ICT Company's board of directors.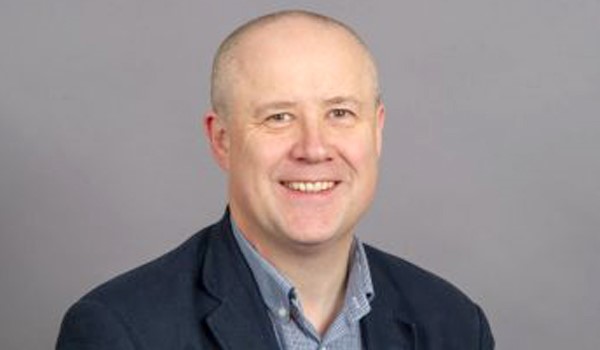 "I genuinely believe that there are opportunities to explore the development of more integrated platforms that will allow policing across the country to work better together while retaining local accountability," he said.
The Northamptonshire police, fire and crime commissioner replaces Katy Bourne, who stood down to focus on her new role as chair of the Association of Police and Crime Commissioners.
The Police ICT Company says Mr Mold will be working closely with the board to further drive its work on "exploring and developing technological solutions that will meet the needs of all forces while delivering efficiencies through economies of scale".
Together with chief executive officer Ian Bell, Mr Mold says he aims to "challenge the company, professionals and commercial systems providers to ensure planned investment takes account of local and national priorities, and that solutions really do meet the needs of police forces".
Mr Mold said: "Coming on board as chair is an exciting opportunity and one that I will bring my experience and passion to, to ensure the company is fulfilling its vision and providing maximum value as a technology partner and driver of innovation to our police forces.
"From maintaining and counselling on the national capability model, design standards and architecture, to supporting enhanced service delivery through innovative technology, the Police ICT Company has a big role to play in the policing landscape.
"One of my top priorities, as covered in my Northamptonshire police and crime plan, is to improve and update technology systems and applications to increase efficiencies. My new position as chair of the Police ICT Company board will enable me to focus on this priority and to encourage technological enablement on a greater level, not just locally in Northamptonshire but across our UK police forces."
Mr Bell added: "I'm looking forward to working with Stephen to drive the direction of the company and strengthen our ongoing relationships and value-add to UK police forces and our national partners. Stephen's passion to ensure that the police service makes the best use of new technology to increase efficiency and effectiveness aligns exactly with the company's aim to get more from technology investments and make better use of public money."
Mr Mold was elected police and crime commissioner (PCC) for Northamptonshire in May 2016 and in January 2019 also took over the governance of Northamptonshire's Fire and Rescue Service.
Ms Bourne, the Sussex PCC, had held the post since 2016 and, together with Mr Bell, had overseen an ambitious transformation programme aimed at delivering a new service proposition to UK policing. She will remain a member of the board.