Police have 'no powers' to enforce social distancing in England
Police officers in England have been told they have "no powers" to enforce social distancing.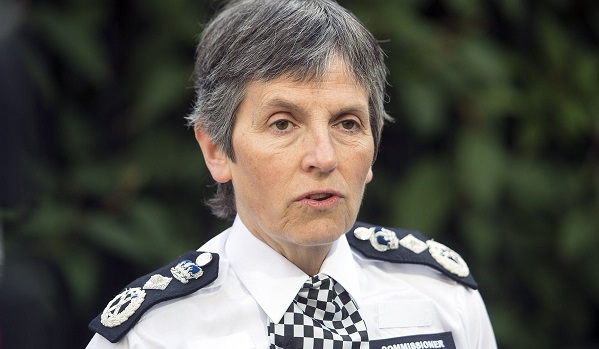 Fresh guidelines issued by the College of Policing and the National Police Chiefs' Council this morning (May 13) state that officers should enforce only the health protection regulations.
It adds: "Government guidance is not enforceable, for example, two-metre distancing, avoiding public transport or the wearing of face coverings in enclosed spaces."
Metropolitan Police Service Commissioner Dame Cressida Dick said her officers would only offer advice with regard to social distancing and it would not be their role to ensure people were adhering to the guidelines.
"It's not our job to steward a queue," she added.
Officers were also urged to be aware of differences in legislation in Wales and Scotland, particularly when patrolling towns and villages on the borders and encountering people travelling to outdoor spaces there.
The document said: "Travelling to outdoor spaces in Wales and Scotland for recreation (not exercise) may result in offences being committed in those jurisdictions, and so may not be a reasonable excuse for leaving home."
Attention was also drawn to the higher fines now imposed in England – £100, reduced to £50 if paid within 14 days and rising to a maximum of £3,200 for subsequent offences.
Human rights campaign group Liberty hit out at the decision to increase fixed penalty notices and claimed confusion caused by unclear messages from the Government are a "recipe for injustice".
The group's advocacy director, Clare Collier, said: "This pandemic is a public health crisis – not a criminal justice issue", describing the latest regulations as a "doubling down on a heavy-handed approach that will undermine public trust and cause lasting harm to people's lives".
Paul Griffiths, president of the Police Superintendents' Association (PSA), said the police service had worked "at pace" to understand the changes and translate them into operational guidance for police officers but it is "crucial" the public understands them too.
He added: "We have engaged regularly with the Government and national colleagues on the impact these changes will have on the public and the police.
"Our key message has been a call for clear and consistent messaging."