Police gender pay gap lower than national average
The average pay gap between male and female police officers in England and Wales is less than two per cent according to reports compiled by forces.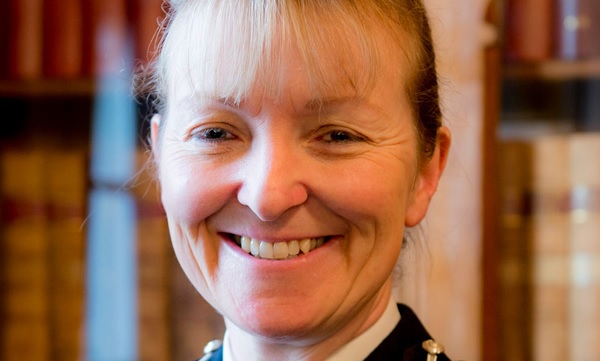 However, the average gender pay gap for the entire workforces of the 43 forces was 17 per cent.
Police staff comprise a higher percentage of women and are generally paid at a lower rate to officers.
For the 13 forces that reported the disparity in pay excluding police staff, there was a small difference of just 1.6 per cent. This gap has been attributed to a number of factors, including more men being in higher graded/paid positions, men taking up 71 per cent of the workforce and less women working full time.
Family and children can also have a big influence as females tend to take time away from work due to maternity leave or to raise their family.
As part of the Equality Act 2010, organisations with more than 250 staff members must have stated the average difference between male and female employees by midnight on Wednesday (April 4).
A total of 23 forces have reported a median difference of less than 18.4 per cent – the UK average – in the pay of all of their workforces, including officers and police staff, with Cleveland Police being the only one to report a zero per cent gap.
Derbyshire Constabulary, which has the highest overall gap of 28.8 per cent, explained that 65.7 per cent of its female workforce is police staff, which decreases the average hourly rate of women overall. Breaking the figures down, the force found that there was a zero per cent gap in officers' pay.
Sussex Police, which has a 15 per cent gap overall, also found no difference in how much it pays its officers and Kent Police reported just 0.1 per cent.
In Wales, Dyfed-Powys Police found the difference in pay between its female and male police officers is 7.58 per cent, followed by Gwent Police with 2.4 per cent and South Wales Police with 1.64 per cent.
Essex Police, which has an overall workforce gender pay gap of 20.7 per cent, said both males and females are paid the same for doing the same role, with any differences accounted for by their length of service.
Chief Constable Stephen Kavanagh added: "We need more women to choose policing as a career and policing needs to do more throughout that career to make women confident that policing can adapt for them as their needs change.
"I am proud of the work we have done with the force's Women's Leadership Development Network and HR team to highlight and tackle many of these issues and I look forward to doing more of that in the future."
Chief Constable Dee Collins, national lead on gender, agreed with Mr Kavanagh, while pointing out that some of the most senior roles in policing are currently held by women.
She said: "From a service that has in the past been portrayed as male dominated and masculine, we've seen a sea change and today some the UK's most high-profile senior police officers are women, such as Met Police Commissioner Cressida Dick, Director General of the National Crime Agency Lynne Owens and National Police Chiefs' Council Chair Sara Thornton, with women now making up 30 per cent of senior police officers.
"But clearly we need to be enabling more women to fulfil their careers in policing."
Andy Fittes, general secretary for the Police Federation of England and Wales, added: "As a Federation we endorse the principle of equal pay for like work, work of equal value and work rated as equivalent for officers and staff and we aim to eliminate any sex bias in the pay systems operating in both the police service and the Police Federation.
"In this regard matters of employment and pay, both current and proposed, need to be assessed and monitored for their equality impact."