Police funding set to rise as Home Office unveils provisional settlement
The Home Office has today (December 17) announced a police funding package that could see overall budgets rise by more than £600 million compared to last year.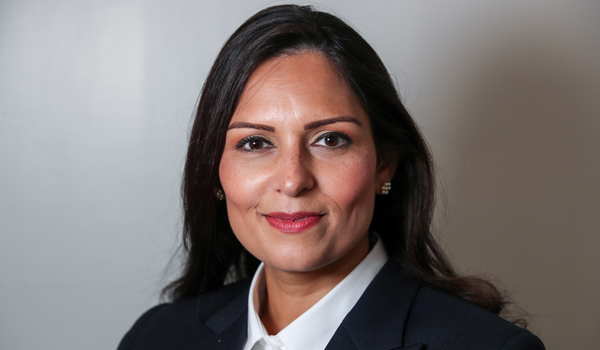 A total of £15.8 billion is being made available for policing for 2021/22. The package includes more than £400 million to recruit 20,000 extra officers by 2023, building on the success of the first year of the uplift which has already delivered almost 6,000 additional police officers.
The funding settlement also aims to provide additional resources to tackle serious violence and increase the number of specialist officers tackling terrorism and serious organised crime, including child sexual abuse and drug trafficking.
The package has the potential to increase overall funding by £636 million compared to the previous year, should police and crime commissioners take full advantage of police precept flexibility.
Home Secretary Priti Patel said: "We have asked more of the police than ever before during the coronavirus pandemic – the British people and I are extremely grateful for their dedication. I'm always inspired day in, day out when I see our police officers, what they do, how they work.
"I am absolutely committed to giving the police the resources they need – this funding package delivers on that. It will allow us to continue to put more police on the streets. A lot more money is going on to the front line but also on training, equipping, supporting our police officers to cut crime because at the end of the day that's what we want.
"We want to see our officers go out there and bust those County Lines drug gangs, get more weapons and knives and guns off our streets, and protect the public, and this is all part of our package.
"Funding for counter-terrorism policing will total up to £914 million, including money for armed policing and more officers. In addition, counter-terrorism policing will receive a further £32 million to establish a new Counter-Terrorism Operations Centre to keep the country safe from a range of threats."
Ms Patel added: "The Government also recognises that, during the coronavirus pandemic, huge demands have been made of the police. That is why it has provided additional support throughout, including £30 million of surge funding to help forces step up Covid-19 enforcement activities in 2020/21, and why it reimbursed all additional personal protective equipment (PPE) purchased between March and July."
The publication of the provisional funding settlement opens a period of consultation. The final police funding settlement will be debated in Parliament ahead of the new financial year.