Police forces cannot keep 'limping on', says Shadow Policing Minister
The police force cannot keep "limping on as it is" without a significant funding settlement, the Shadow Policing and Crime Minister has said.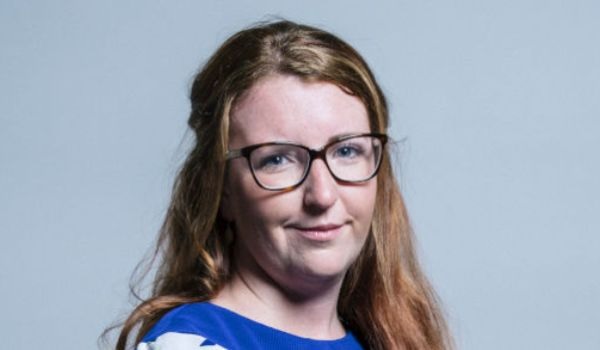 Addressing the Police Superintendents' Association conference today, Louise Haigh MP confirmed Labour's commitment to a real-terms budget increase for police and 10,000 additional neighbourhood officers, whilst criticising the current administration.
She said: "The police service cannot keep limping on as it is and if you do not receive a significant funding settlement at the Comprehensive Spending Review this Autumn, the time will finally have come for us all to have an honest conversation with the public about what you can and can't do."
The former police officer said that the force was "unrecognisable" from when she served six years ago due to budget cuts, new types of crime and the added pressures from cuts in other public services.
Ms Haigh said: "When the Prime Minister, then Home Secretary, told the Police Federation Conference in 2010 that 'your job is to cut crime, nothing more, nothing less', it felt out of touch. Now it feels like a bad joke. You have become the service of first resort, the service of last resort. And everything in between."
"What you are being asked to do is unacceptable and it's unsustainable. The resilience of policing is not infinite and it is being tested to its limits," she added.
Ms Haigh used the example of President Trump's visit to the UK, where police officers were called to cover from forces all over the country – leaving some areas under protected.
She said: "For too long, politicians have relied on the good will and the can do attitude of the police to accept these burdens and pick up the pieces where other services are failing but the problem is only getting worse… It feels to me, as I'm sure it often feels to you, that the police are the final few threads, holding together the shredded fabric of our public services."
Ms Haigh also criticed the way individual forces were funded, claiming  the precept is a "fundamentally unfair" way to fund our public services.
"Those police forces that have already been forced to make the most cuts will raise the smallest amount of money. West Midlands, which has lost a staggering 2,000 officers since 2010, will be able to raise a little over two per cent of its budget from the precept. Yet Surrey… which has half the population of the west midlands, will raise almost the equivalent in cash terms to the West Midlands."
Ms Haigh added that Labour would ensure that the Home Office "fulfils its side of the bargain" when it comes to policing.