Police Federation renews calls for review of sale of fireworks
The national chair of the Police Federation of England and Wales (PFEW) has called for an urgent review into the sale of fireworks following a series of shocking incidents where they have been used as weapons against police and other emergency workers.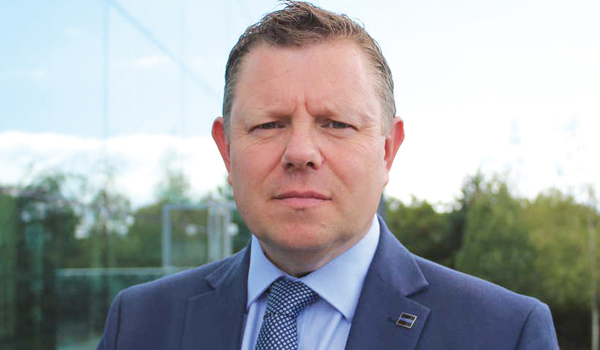 "The dangerous, irresponsible and unlawful use of fireworks we have seen over recent days can no longer be ignored," said John Apter.
"We have witnessed numerous pitched battles in the streets with fireworks being used as a weapon of choice and fired indiscriminately at police officers. This is not just a 'bit of fun' it is a serious issue which can, and does, lead to people being badly injured."
Last month, a West Midlands Police officer was taken to hospital after being hit in the face with a lit firework. The incident followed reports of a group throwing fireworks into a crowd of people.
Earlier this week officers from Police Scotland were attacked with fireworks while investigating a large-scale disturbance involving a crowd of 100 people.
Hours before England went into lockdown on November 5, officers from Merseyside Police were attacked with fireworks and other missiles after attempting to break up a large gathering of people at a bonfire party.
Mr Apter said: "The current legislation is clearly not fit for purpose, and there must be a comprehensive and urgent review, which should include the availability of over the counter fireworks.
"I am aware this matter has been raised in Parliament many times, but nothing has happened. This position is not sustainable for an apparently civilised society.
"On behalf of my colleagues, I will be raising my concerns directly with the Home Secretary and senior leaders within policing to see what we can do to stem the increasingly criminal and inappropriate use of fireworks at this time of the year.
"This violent behaviour towards emergency service workers, who are doing their jobs and helping people in need, is totally unacceptable. There must be harsher punishments to send a clear and unequivocal message that this type of behaviour will not be tolerated."